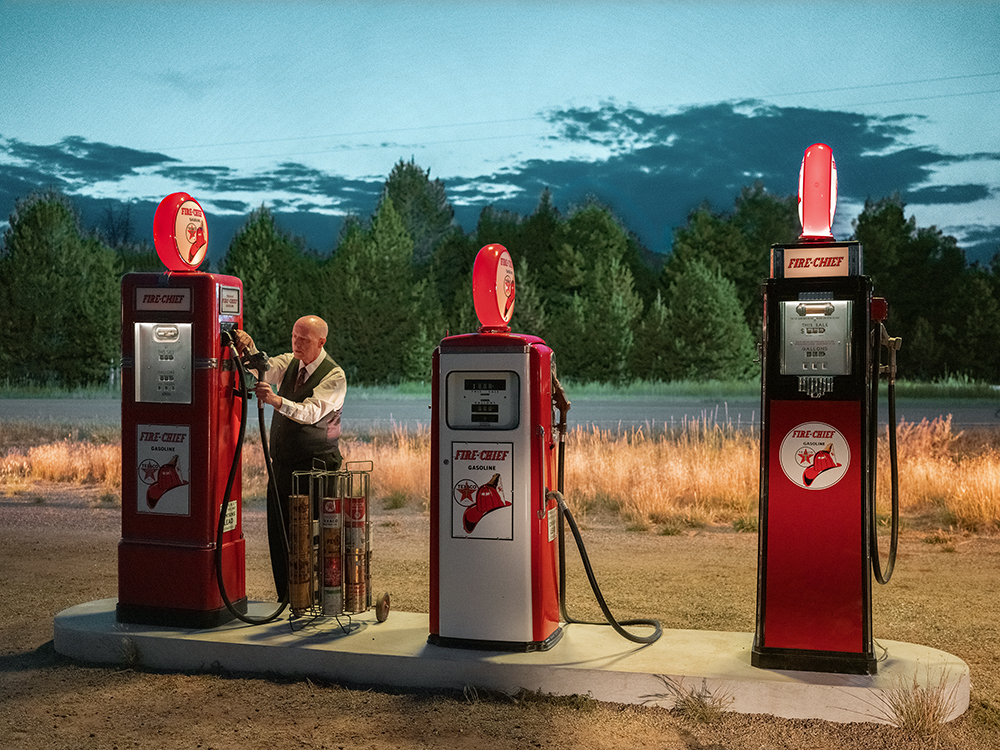 Berlin
Wim Wenders – TWO OR THREE THINGS I KNOW ABOUT EDWARD HOPPER
Exhibition Dates
25 January - 4 March 2023
Address
Galerie Bastian
Taylorstraße 1
14195 Berlin
Germany
Exhibition Note
PLEASE NOTE THAT WE ARE FULLY BOOKED. DUE TO THE LIMITS OF THE EXHIBITION SPACE AND OUR TECHNICAL FACILITIES WE ARE UNFORTUNATELY UNABLE TO ACCEPT ANY NEW BOOKINGS. WE KINDLY ASK FOR YOUR UNDERSTANDING.
Wim Wenders is one of the pioneers of the New German Cinema of the seventies. He is one of the most important innovative creators of contemporary cinema.
His iconic feature films »The American Friend« 1977, »Paris Texas« 1984, »Wings of Desire« 1987 and others were awarded international prizes. The magic of his poetic cinematic storytelling is unbrokenly present.
Wim Wenders' documentaries »Buena Vista Social Club« 1999, »PINA« 2011, »The Salt of the Earth« 2014, dedicated to the work of Sebastião Salgado, are exemplary testimonies of our cultural memory.
His photographic work has been published and exhibited in major institutions worldwide. Wim Wenders has written numerous essays on the significance of cinema. His film- and photography books have received international attention. In 2022 he was awarded the prestigious »Praemium Imperiale« for his œuvre.
Wim Wenders' 3D film installation »Two or Three Things I Know about Edward Hopper« was shown in Basel in 2020 on the occasion of the Hopper – retrospective at Fondation Beyeler the film is a tribute to one of the most important American painters of the 20th century, whose oeuvre, according to Wim Wenders, had an influence on his own work.
For Edward Hopper, the images he painted were »the reproduction of the world that surrounded him, also the world he saw in himself«. The light and the absence of light, obtained from the resonance of the black and white of his etchings, were his melancholic metaphors. His paintings speak of echoes and shadows of empty street scenes and landscapes, of the dictum of illusion and the forlornness of human being. New York, the city where he lived, and New England became his painted ›diary‹. In Wim Wenders' film we see Edward Hopper's paintings retold in imaginary thoughts.
On the occasion of the presentation of the film Wim Wenders has produced three new photographs, which are shown in his third solo exhibition in the gallery.