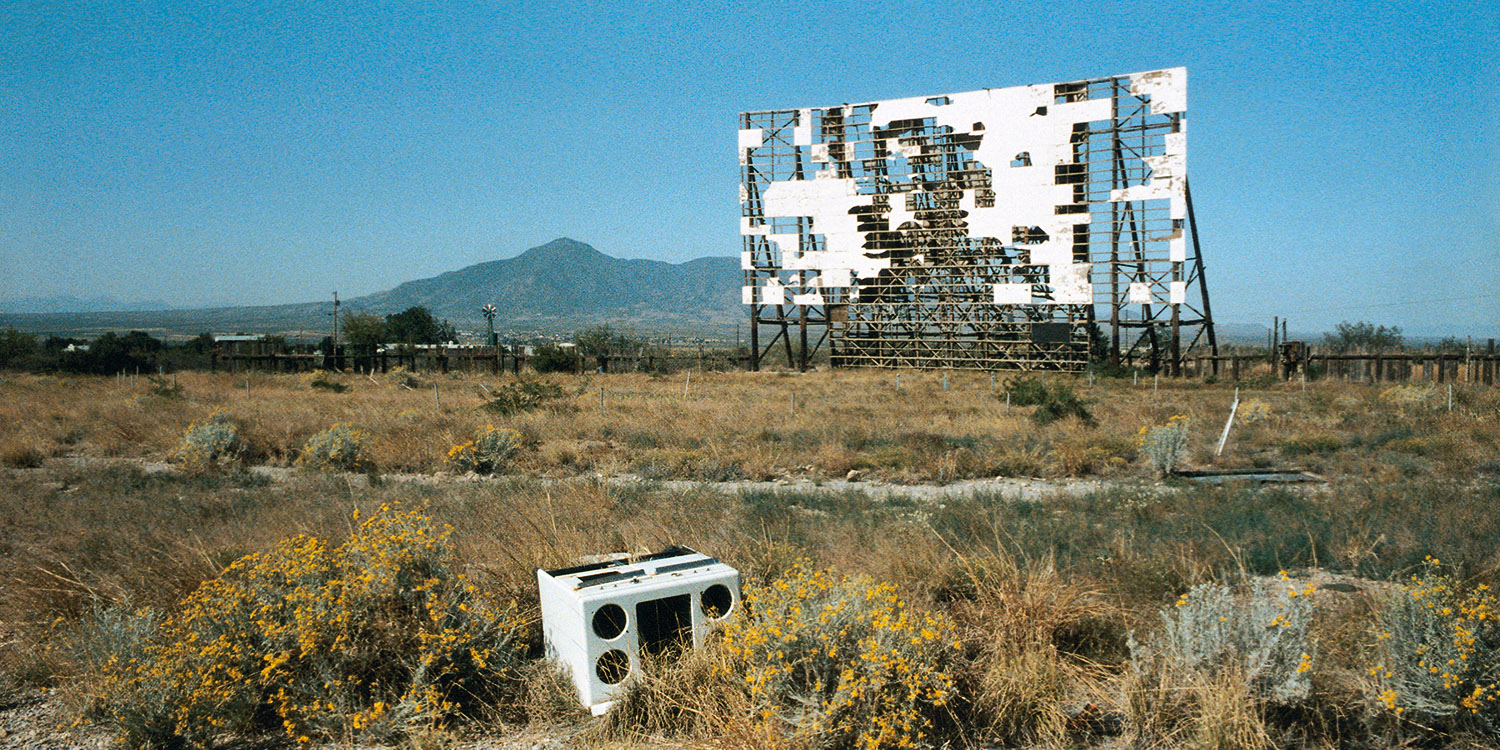 London
Wim Wenders – In Times of Solitude
Online Exclusive Exhibition
Exhibition Dates
28 May - 1 August 2020
Address
BASTIAN
8 Davies Street
London W1K 3DW
"Solitude and taking photographs are connected in an important way. If you aren't alone, you can never acquire this way of seeing, this complete immersion in what you see, no longer needing to interpret, just looking."
– Wim Wenders
BASTIAN is pleased to present Wim Wenders – In Times of Solitude, an exclusive online exhibition from the German artist. Running from 28 May – 1 August 2020, the exhibition features twenty photographs highlighting the relationship between photography and solitude in Wenders' work.
Renowned as one of the most important film directors of our time, Wim Wenders (b.1945, Dusseldorf) developed, in parallel, an extensive photographic oeuvre. It is partly to escape the frenetic environment of the film industry that he first turned to photography. "Filming is a very social activity […] It's a long process and the story you want to tell passes through many hands. With photography, everything is different. Here, it's a huge privilege for me to be able to do everything by myself."
From the American West to his native Germany, Wim Wenders depicts solitary and secluded places: cities, deserts, highways, places through which humanity is constantly moving. The artist refers to the narrative aspect of his pictures "As a filmmaker, I'm a storyteller. But as a photographer, I'm strictly a listener. I listen to stories told to me not by people, but by landscapes and places, by houses and streets. Those have usually gone through a lot and they have a lot to say about us and our civilization."
Wenders confessed to playing with cameras from an early age, but it was only during the preparation of his first films that his curiosity was piqued. His photographs are consequently very insightful in the process of all the movies he made in the prolific period of the 1970s-80s. In his photographs, Wim Wenders describes road trips with Annie Leibovitz, filming with Dennis Hopper, as well as the months driving by himself across the American West scouting for locations preparing for his major film: Paris, Texas.
Like his films, his images possess a melancholic romanticism. They engage with themes such as time, loss and movement. In this exhibition, works like Abandoned Drive-in emanate a feeling of nostalgia for the frontier life of the past. The image depicts an infinite landscape bathed in light and colour that only retains a trace of civilisation. In Street Front in Butte, the shadows of an empty street hint at desertion. In his book Once, the artist wrote "Early morning, not a soul on the streets of Butte, Montana. It was as if I had walked into my favourite painting of Edward Hopper: Early Sunday Morning, painted in 1930. It was Sunday, indeed." The morning sun imbues the image with energy, revealing a sublime luminosity and warmth, a world whereby human beings are perceived only by their absence.
In addition to the large format photographs at BASTIAN the smaller Polaroids provide a singular insight in these times of creative isolation. The small format draws the viewer into these candid moments; and the immediacy of the technique makes it unmanipulable, giving the viewer a highly personal insight into the artist's thought processes and inspirations.