Joseph Beuys – Early Sculptures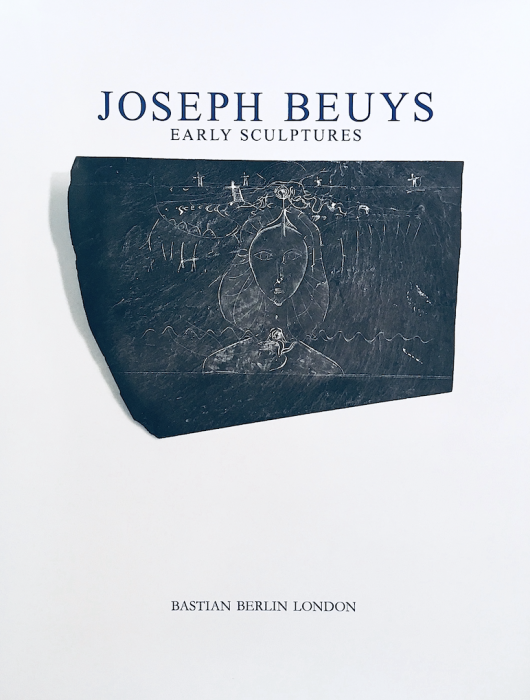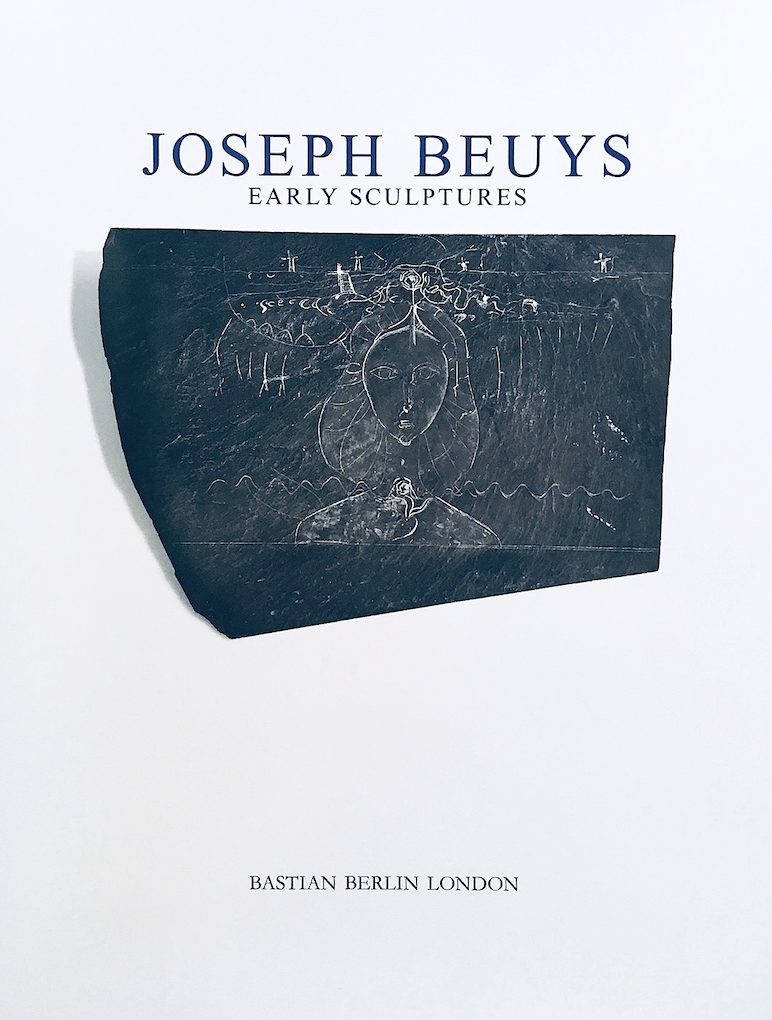 Published by Heiner Bastian
With texts by Aeneas Bastian
and Heiner Bastian
BASTIAN BOOKS, Berlin, 2019
English/German edition
15 € (plus postage fees)
15 €
Price
All publications are available for mail order (plus additional shipping fees). Selected pulications can also be purchased at the London gallery.
Joseph Beuys' first UK exhibition was as part of a group of German artists invited to participate in the 1970 Edinburgh International Festival by Richard Demarco, for it he produced a retrospective titled ARENA. Later this year he also first staged Celtic (Kinloch Rannoch) Scottish Symphony. Four years later, and after multiple trips to Dublin, Beuys exhibits Secret Block for a Secret Person in Ireland, a series of over 400 drawings, at the Museum of Modern Art, Oxford UK, invited by Nicholas Serota who was the Chief Curator at the time. In the same year Beuys is included in Art into Society – Society into Art: Seven German Artists at the Institute of Contemporary Art, London; his participation cements his status as one of the most prominent thinkers in European art.
Towards the end of his career Anthony d'Offay Gallery gave Beuys two shows in London, the first in 1983 was a survey of his Vitrines from the Sixties was followed more poignantly in 1985, 3 months before his death, by Plight, a major installation now installed in the Pompidou. In 1983 Kettle's Yard, Cambridge, and the Victoria & Albert Museum staged a large retrospective of Beuys works on paper. He was also included in the Royal Academy's survey show, German Art in the 20th Century, in 1985.
Since his death Beuys' work has been celebrated in the UK with solo shows at the Arts Council Gallery, Belfast, 1986; Tate Liverpool, 1993; The Royal Academy of Arts, 1999; and Tate Modern, 2005; as well as numerous inclusions in group shows. These have often focused on the mature period of Beuys' career ignoring the period before he ever ventured to Britain. For the first time BASTIAN will show sculptures from this early period in the UK.