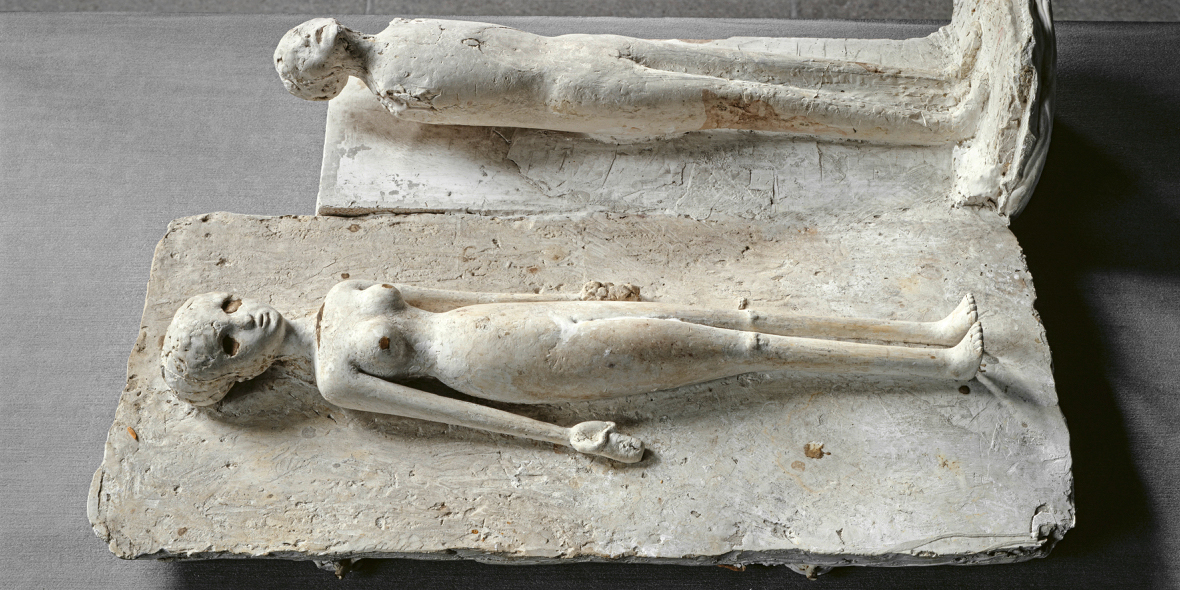 London
Joseph Beuys: Important Sculptures from the 1950s
Exhibition Dates
20 September - 16 November 2019
Address
BASTIAN
8 Davies Street
London W1K 3DW
BASTIAN is pleased to present Joseph Beuys: Important Sculptures from the 1950s, running from 20 September – 16 November 2019. Exhibited for the first time in the UK, five unique sculptures from the 1950s by Beuys are shown alongside documentary photographs, offering a rare opportunity to discover significant early works of one of the most influential artists of the 20th century.
Presenting work from the time when Beuys had just found his own artistic language based on a deep comprehension of the inner logic of mythology, the exhibition bears witness to the artist's constant use of mythical references to understand an old spiritual world and its role in modern life. In his drawings and sculptures Beuys documented his 'leitmotiv', the path of transformation from 'nature to culture' in our civilization. A wanderer between worlds, he became an artist/anthropologist, a shaman interested in natural phenomena, psychological processes and archetypal early-Christian motifs. In his visions, he imagined a modern world that would recognize the importance of our ancient spiritual spheres, as visible in the language of his work.
Find below a short gallery clip of our current Joseph Beuys: Important Sculptures from the 1950's exhibition.
Joseph Beuys - Important Sculptures From the 1950's
Le Mile Magazine
1 October 2019
Best art exhibitions Frieze Week 2019
Culture Whisper
26 July 2019
Heiner Bastian recalls his friend and mentor Joseph Beuys at the Vienice Biennale, 1980
The Telegraph Magazine
12 January 2019