Emil Nolde – Anatomy of Light and Water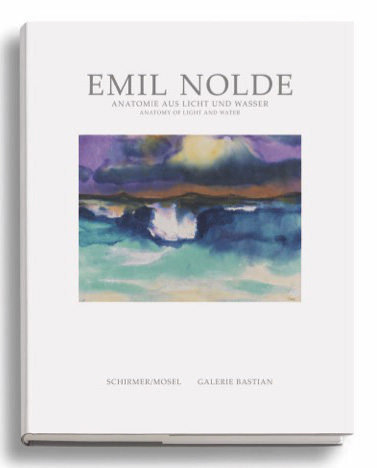 This publication contains letters and essays written by Anselm Kiefer, Dr Christian Ring and Dr Heiner Bastian, which detail the formative and influential impact that the sea has had on Nolde's oeuvre.
29 €
Price
All publications are available for mail order (plus additional shipping fees). Selected pulications can also be purchased at the London gallery.
The sea, which Nolde seeks in his watercolours and which he paints without the presence of people, is associated by the artist with depth of philosophical questions. The sea is the mirror of these questions, at all times part of a cultural history in which the ocean is celebrated in epics and poetry. In contemplation of the sea, Nolde projects an unending dialogue of mysteries; he pursues and trusts himself to the magic of the sea.
In watercolours and Indian ink on Japan paper, the sea emerges as a symbol of nature's elementary phenomena. Out of expressive tone colouring, Nolde devises the space of sea and light in powerful symbioses of complementary visions of breathlessness and melancholy.