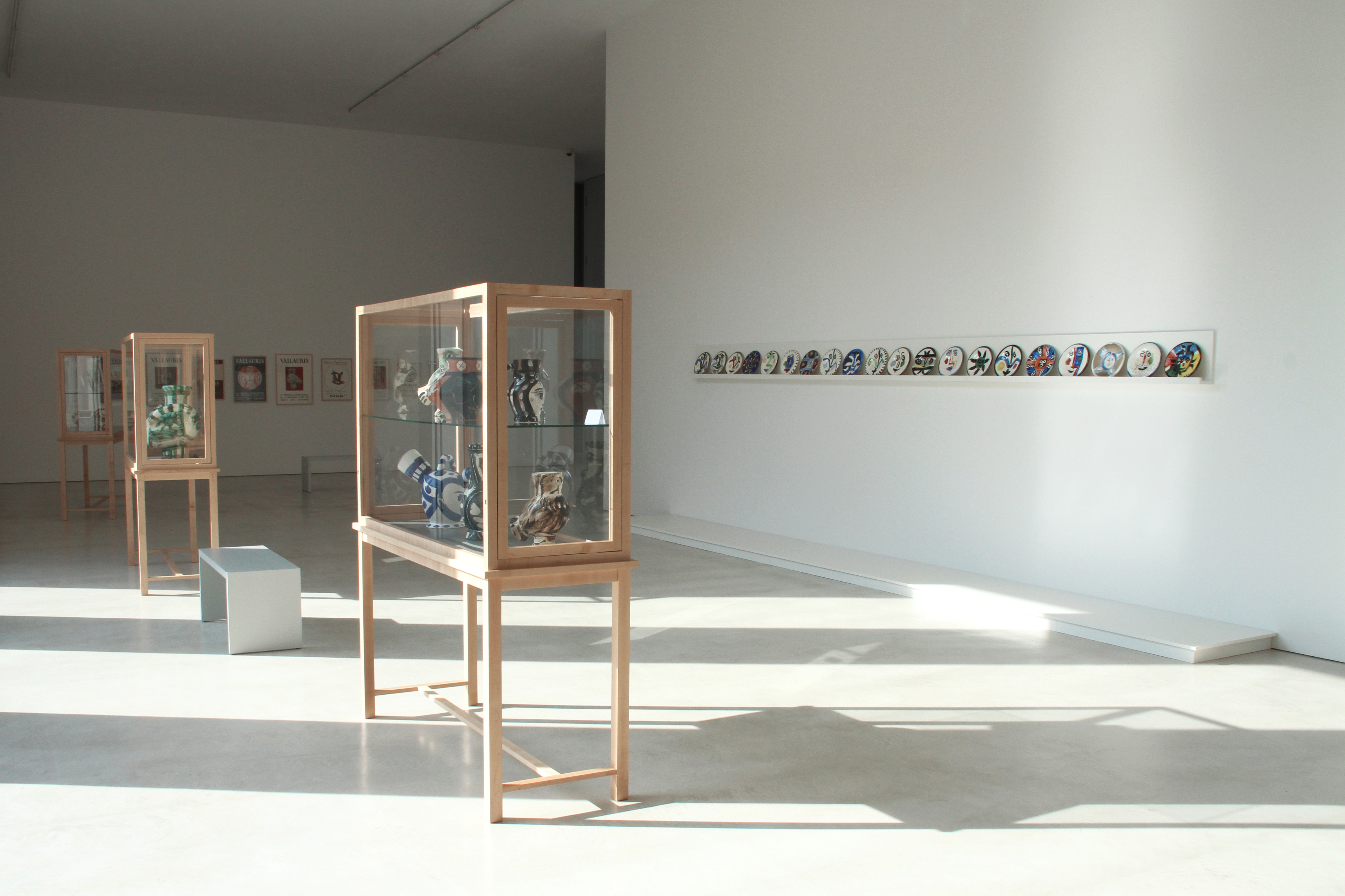 Berlin
Picasso at Madoura
Exhibition Dates
10 September - 12 November 2016
Address
BASTIAN
Am Kupfergraben 10
10117 Berlin-Mitte
After the liberation of Paris and the end of World War II, Picasso spends more and more time in the south of France. In 1946, he visits a pottery exhibition in the town of Vallauris, a place where pottery was produced since Roman times. In Vallauris, he meets Suzanne and Georges Ramié, owners of the Madoura ceramics workshop and accepts their invitation to model a few small clay pieces. Picasso begins to work at Madoura about a year later, in the autumn of 1947. Vallauris becomes his first place in the south after he had given up his house in the rue des Grands-Augustins in Paris. He sets up his principal studio for several years and creates a substantial œuvre comprising both unique and editioned ceramic works with the Ramiés and their ceramicists. Over a period of more than twenty years, he will execute a few thousand works, returning to the Madoura workshop almost every day.
Having learned the principle techniques of a traditional ancient craft, Picasso makes a variety of plates, dishes, vases, figures and sculptures in clay. Attracted by the malleability and versatility of the clay and the magic of the firing process, he soon breaks some of the conventional rules of the craftsmen, working with unglazed white paste and using fragmented bricks whose final texture would only be revealed after firing.
At Madoura, Pablo Picasso establishes a renewed dialogue with Antiquity. In this imaginary world, human beings appear alongside animals, fabulous beasts and mythical creatures such as fauns and centaurs. Owls, goats, horses and bulls, represented on zoomorphicv works, are among the central motifs of the ceramics completed in the artist's ceramics. While celebrating a Mediterranean form of ›joie de vivre‹, his works also contain evocations of the timeless conflicts between mortals and immortals, life and death, which are reflected in the special production process involving fire and earth.