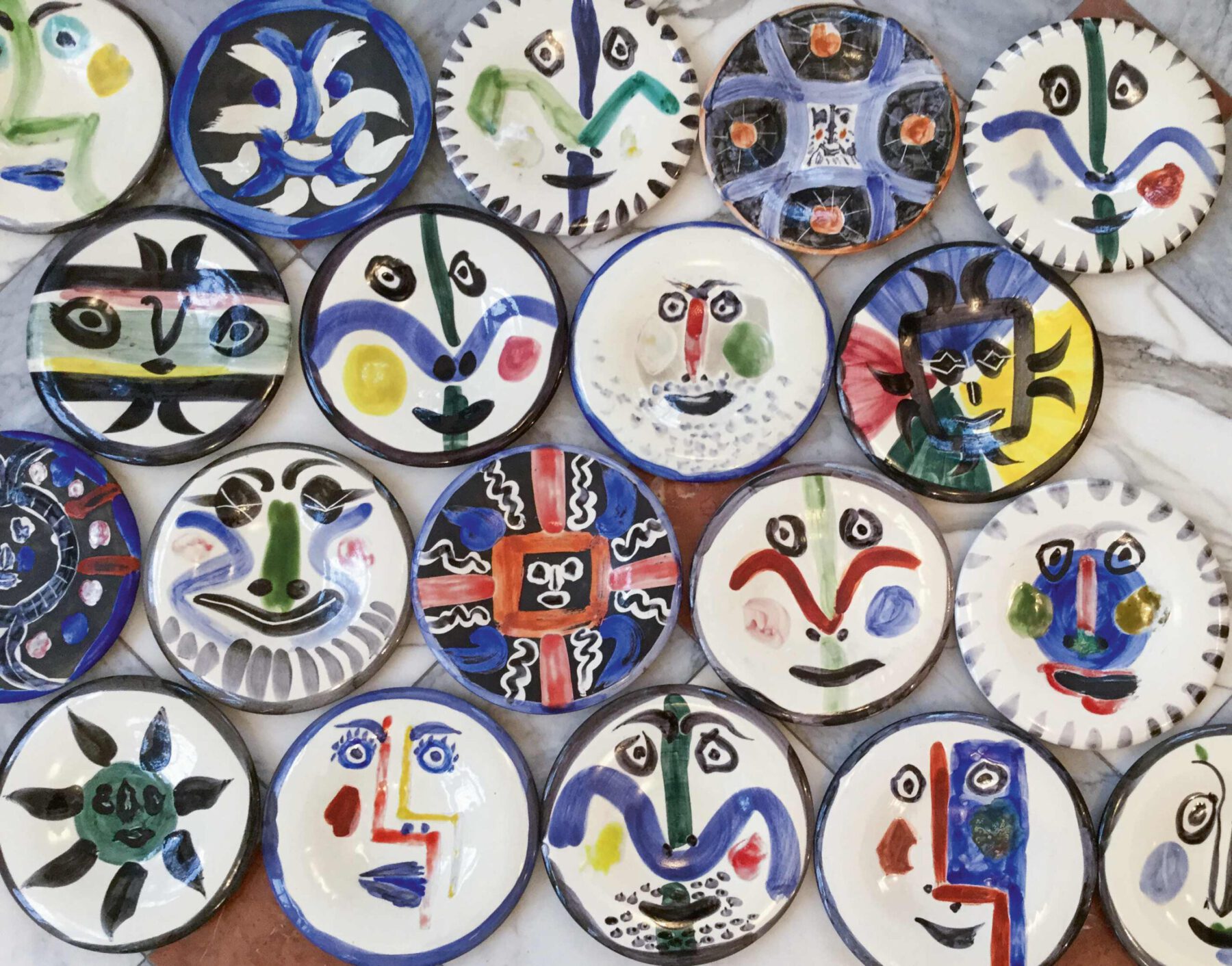 Berlin
CELEBRATING PICASSO
Exhibition Dates
7 October 2023 - 28 January 2024
Address
Galerie Bastian
Taylorstraße 1
14195 Berlin
Germany
During a stay in the south of France in 1946, Pablo Picasso visits a pottery exhibition in the small town of Vallauris, where pottery has been produced since Roman antiquity. There he meets Suzanne and Georges Ramié, owners of the Madoura manufactory. He accepts their invitation to model some ceramics himself. A year later, in the autumn of 1947, he actually begins working in the pottery workshop. For several years he establishes his studio here and, with the Ramiés and their staff, develops outstanding unique pieces and a multi- tude of remarkable editioned ceramics. Picasso works almost daily in the Madoura potter's workshop; in a period of over twenty years, an immense oeuvre of exceptional ceramics is created. Delighted by the malleability and versatility of clay as a material and by the magic of the firing process, he breaks the conventional rules of the craft.
In the Madoura manufactory, Picasso renews his dialogue with ancient imagery. In this imaginary world, humans appear like figures from the realm of the animal kingdom: crea- tures of legend and myth make their entrance, fauns and centaurs. Central motifs of his ceramics become owls, birds, fish, goats and bulls, which he turns into his protagonists in zoomorphic vessels and sculptures. While Picasso's ceramic work also expresses a form of »joie de vivre«, it is at the same time the evocation of the eternal conflict between mortals and gods, becoming and passing, life and death – for Picasso, transformations of the genesis from fire and clay.
In the exhibition, Picasso's ceramics stand across from photographs which show the artist in his homes and studios in the south, in the Mediterranean world of Antibes, Cannes and Mougins: photographic works by Georgette Chadourne, Lucien Clergue, Robert Doisneau, David Douglas Duncan, Inge Morath, André Villers and others.
Celebrating Picasso is the fifth solo exhibition at the Galerie Bastian with works by the artist. It follows previous presentations of the gallery dedicated to Picasso's late paintings, his ceramics, as well as to the print cycle of the »Suite Vollard«.
Pablo Picasso, The Complete Set of 20 »Visage« ceramic plates 1963 [Detail] Photo: Heiner Bastian © Succession Picasso, VG Bild-Kunst, Bonn 2023, Courtesy Galerie Bastian, Berlin
Exhibition view Celebrating Picasso – Ceramics and Photographs, Photo: Heiner Bastian © Succession Picasso, VG Bild-Kunst, Bonn 2023, Courtesy Galerie Bastian