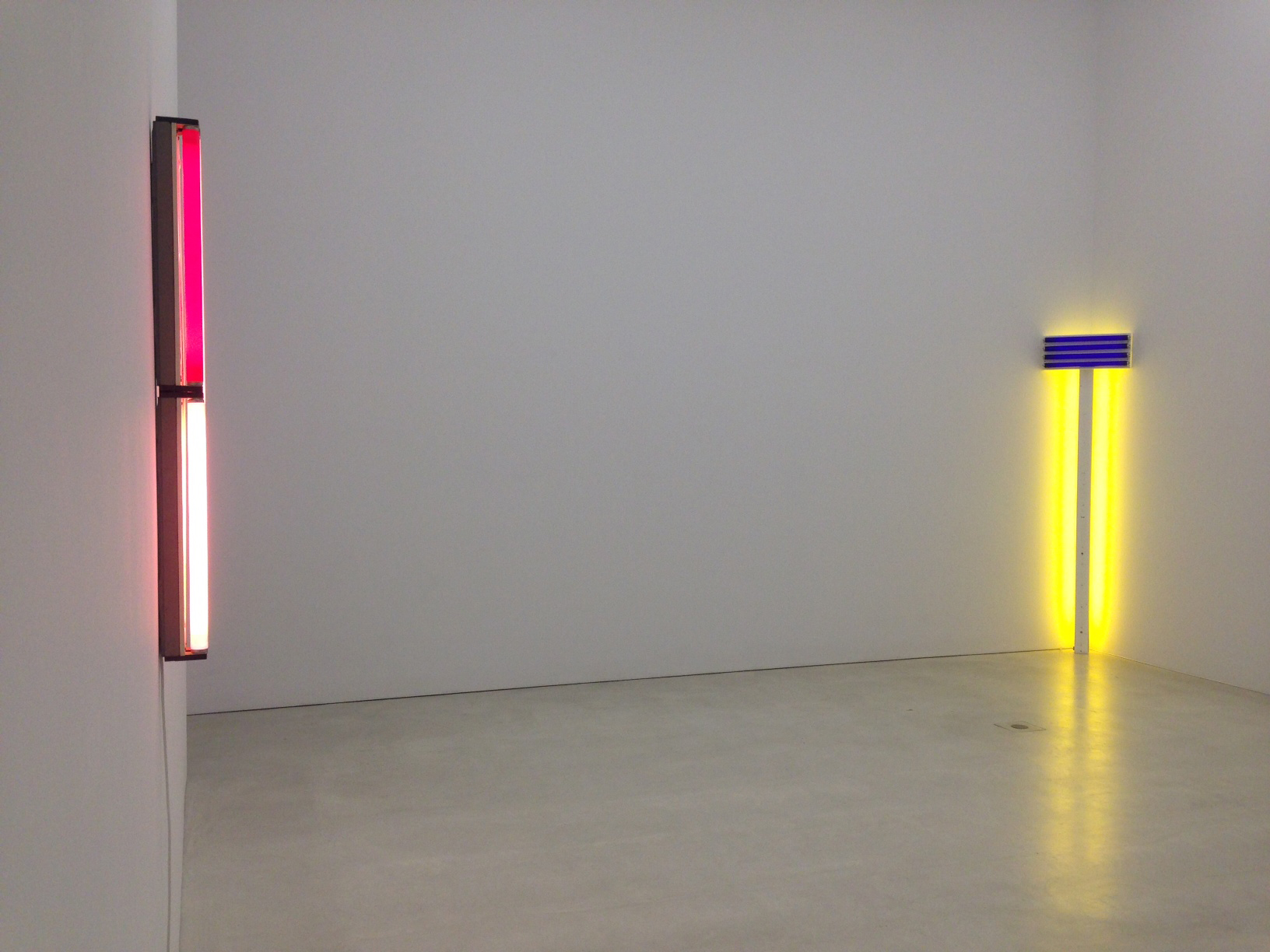 Exhibition Dates
5 September 2015 - 31 January 2016
Address
BASTIAN
Am Kupfergraben 10
10117 Berlin-Mitte
Galerie Bastian presents a selection of light installations by the American artist Dan Flavin (1933 – 1996), one of the most important pioneers of light art and minimalism in post-war art.
The starting point of Flavin's work is a consideration of the atmospheric and colour effect of electric light. Dan Flavin used industrially fabricated fluorescent tubes in standardised colours and sizes – a found, conventional product, which he arranged in various configurations, freeing it from its trivial original function, without changing its physical condition.
His works from the early sixties, which can be understood as a tribute to artists like Brancusi and Tatlin, established several ground-breaking series of installations, »proposals« and »situations« (Flavin) of fluorescent light. Flavin developed a system of arranged elementary forms, consisting of rectilinear wall objects. His works change the perception of the exhibition space. Its emptiness can be experienced in the special reflections of light. This illusionary power of artificial light seems to reverse the sculptural character of the light tubes: Flavin's works seem like immaterial appearances in space.
Our presentation includes five works, executed between 1964 and 1992. It is the artist's first solo-show in Berlin since »Dan Flavin. The Architecture of Light« at Deutsche Guggenheim fifteen years ago.
Further Exhibitions related to Dan Flavin