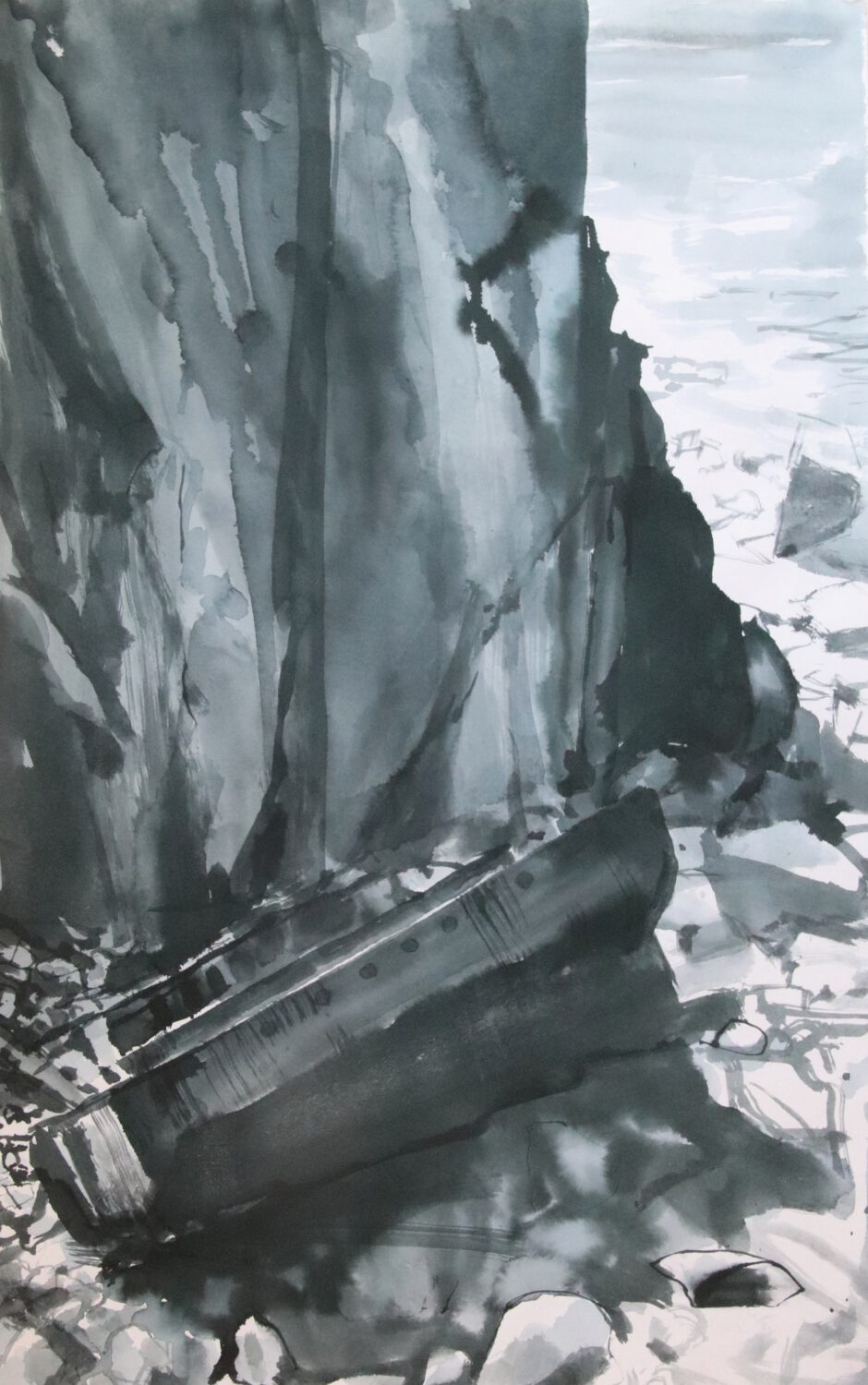 Emma Stibbon RA, Shipwreck, 2020. Ink on Japanese paper, 78.5 x 50cm/ 30.91 x 19.69 in. [H x W]
Emma Stibbon RA on Drawing Matters
Online Exclusive Exhibition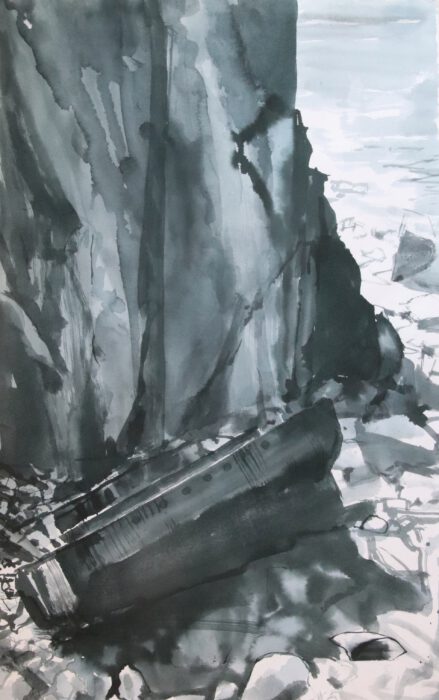 Emma Stibbon RA, Shipwreck, 2020. Ink on Japanese paper, 78.5 x 50cm/ 30.91 x 19.69 in. [H x W]
Emma Stibbon RA on Drawing Matters highlights the central role drawing plays in Stibbon's art and practice. Drawing is not only a way of recording the world for her, it enables her to communicate her view on our environment and surroundings in a way that is universally comprehensible. Stibbon believes 'there is a frailty to the human touch of drawing that connects us', which also reminds us that it is the human touch that causes the shifts that her drawings document. Stibbon is passionate about capturing our changing environment and has travelled to some of the most remote and vulnerable locations of our planet, such as Antarctica. Stibbon is committed to recording the dramatic transformation these locations are undergoing. She proposes that the practice of drawing is capable of capturing the moment and focusing our attention on the urgent debates of our time.
At the core of Stibbon's work lies a deep interest in human intervention in our environment and recording its effects. Her drawings record both the natural and the man made, built landscape. She explains 'Whether it's a geological timeframe – change happening over perhaps millions of years, or political or ideological change that we might experience in a lifetime, I am interested in that transformation. But also, what preoccupies me is that despite the apparent monumentality of history or place, there is always that contingency and inevitable frailty of change. We seem to be in denial about this, we want to believe that our surroundings are resilient, that there's solidity to the ground we walk on.' Stibbon's drawing practice pushes the boundaries of this stubborn certainty and challenges our view that our world is immutable.
Drawing also influences Stibbon's celebrated print making practice. Her editions start life as drawings made whilst traveling before being worked up in the studio and turned into plates. Stibbon's talents as a print maker lie in her ability to capture the fluidity and spontaneity of her drawing practice within the printed surface. This online exhibition showcases the beauty and dynamism of these works alongside the drawings that inspired them.
For sales enquiries please email london@bastian-gallery.com