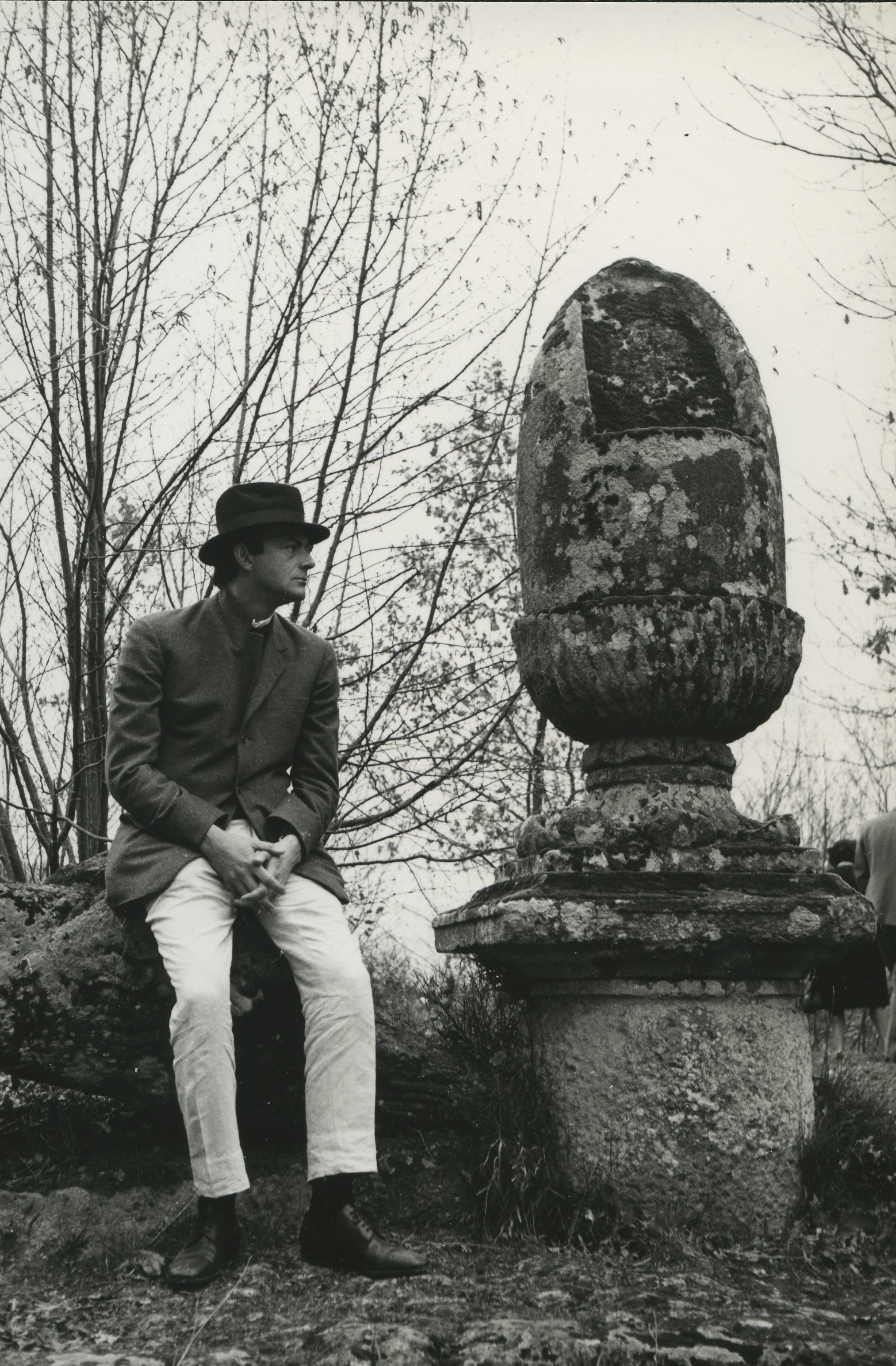 Berlin
Tatiana Franchetti-Twombly – Photographs
Exhibition Dates
28 April - 28 July 2018
Address
BASTIAN,
Am Kupfergraben 10,
10117 Berlin
The photographs of Tatiana Franchetti-Twombly (1934-2010) show the artist Cy Twombly in the years 1959 to 1963, a time of crucial importance for the development of his work. Cy Twombly discovers old and new poetry, delves into Homeric cultural history and interprets it in his works, as if it had not happened several thousand years ago, but only yesterday or today. In his paintings, this world of myth and poetry interweaves with the personal experiences of his life.
Tatiana Franchetti's photographs were taken during summer sojourns in Val Gardena in the Dolomites, in the wondrous sculpture park of Bomarzo or on hikes to ancient sites on the Aegean islands. Some of the black and white photographs show the artist in his studio in Rome. Tatiana Franchetti's photographs should be seen as private images that Cy Twombly accepted silently. Nothing in these photographs testifies to the evidence of meaning, social code, or a symbolic role-play. The images hide nothing. We see a thoughtful artist, untouched by the fictions of life. They could only be taken years before the artist's world fame would come – which Cy Twombly saw sceptically, when confronted with all its manifestations and rejected it as an expression of hypertrophic publicity.
Tatiana Franchetti and Cy Twombly met in Rome in 1957, married in 1959 and lived in Italy. Our exhibition originated at Galerie Thomas Ammann in Zurich and we thank Doris Ammann for her generosity. The publication accompanying the exhibition was also published by Galerie Ammann. It is available in a limited edition at our gallery – it is not distributed in bookshops. In the context of the photographs, which are exhibited for the first time in Germany, two notable paintings by Cy Twombly are also on view.