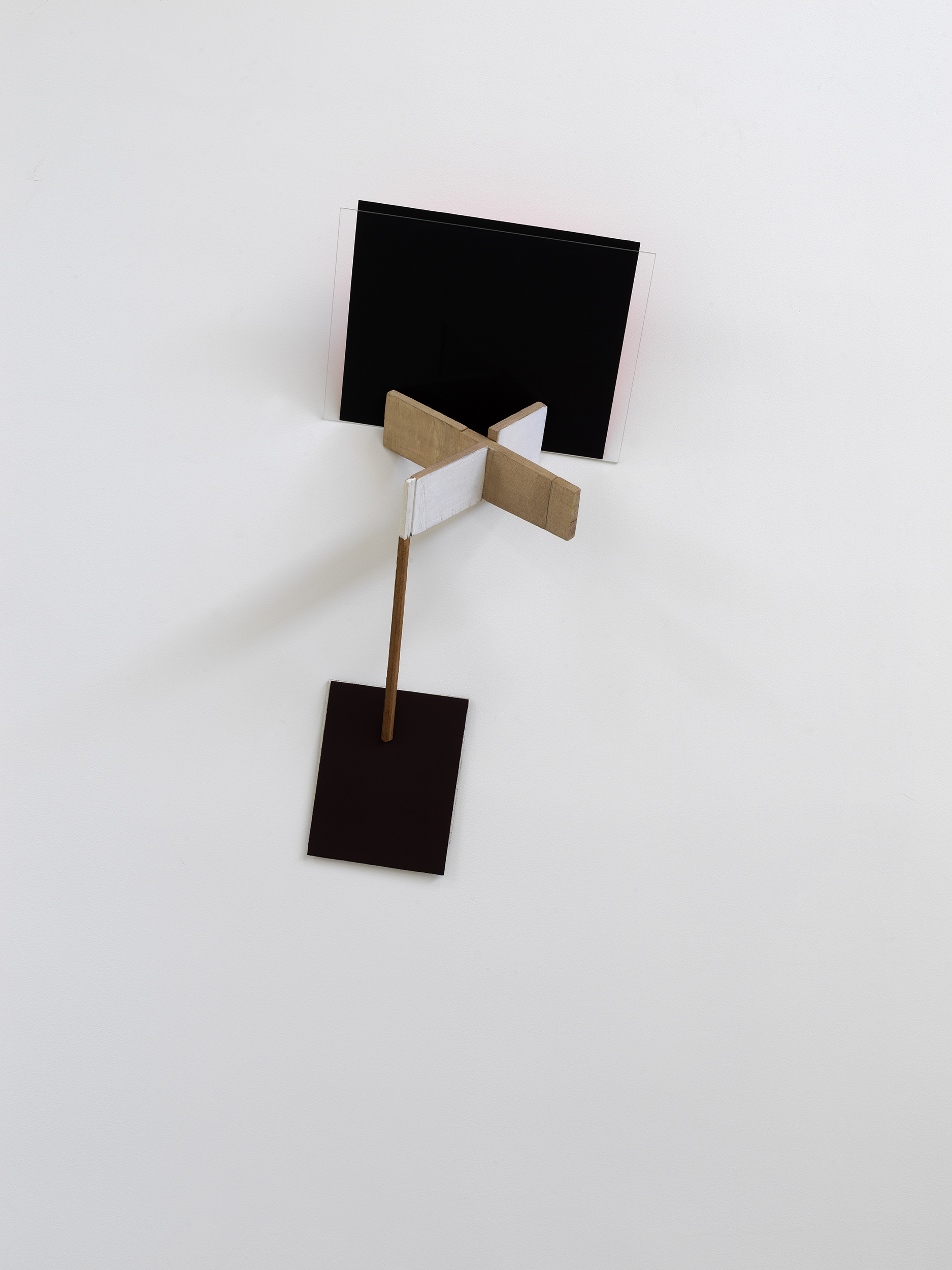 Berlin
Paul Wallach – Gestern Morgen Heute
Exhibition Dates
9 September 2017 - 6 January 2018
Opening
8. September 2017, 6-8 PM
Address
BASTIAN,
Am Kupfergraben 10,
10117 Berlin
Galerie Bastian presents an exhibition of mostly new works by the American artist Paul Wallach. This presentation marks the first solo exhibition of the artist in the gallery building Am Kupfergraben in Berlin. Paul Wallach is known primarily for his abstract sculptures and wall objects, which are composed of diverse materials: plaster, wood, glass, canvas, paint and steel.
The freestanding plaster and steel sculpture »Gestern Morgen Heute« (Yesterday Tomorrow Today) questions linear conceptions of time with its counterintuitive title. Paul Wallach's polyvalent works appear adrift, thoughtlike and disjoined from constraints of space and time – like complex personalities caught in the flux of existence.
As a material, wood has multiple functions in Paul Wallach's sculptures: »of, for, to and from« (2017) shows it as the sustaining element of the work; »Will have been« (2017) as replacing the conventional canvas. The organic medium is shaped into strict geometric structures. Opposition, unity, bi- and trisections are central motifs in Wallach's spacial compositions, characterising forces of gravity and weight.
Paul Wallach was born in New York in 1960. He lives and works in Paris. His works have been shown in numerous exhibitions, particularly in France and the US. The artist has had several solo exhibitions in public institutions, such as the Musée d'Art Moderne et Contemporain, St. Etienne, the Domaine de Kerguehennec, Bignan, the Museum Folkwang, Essen, and the Gemeentemuseum in The Hague.
Further Exhibitions related to Paul Wallach