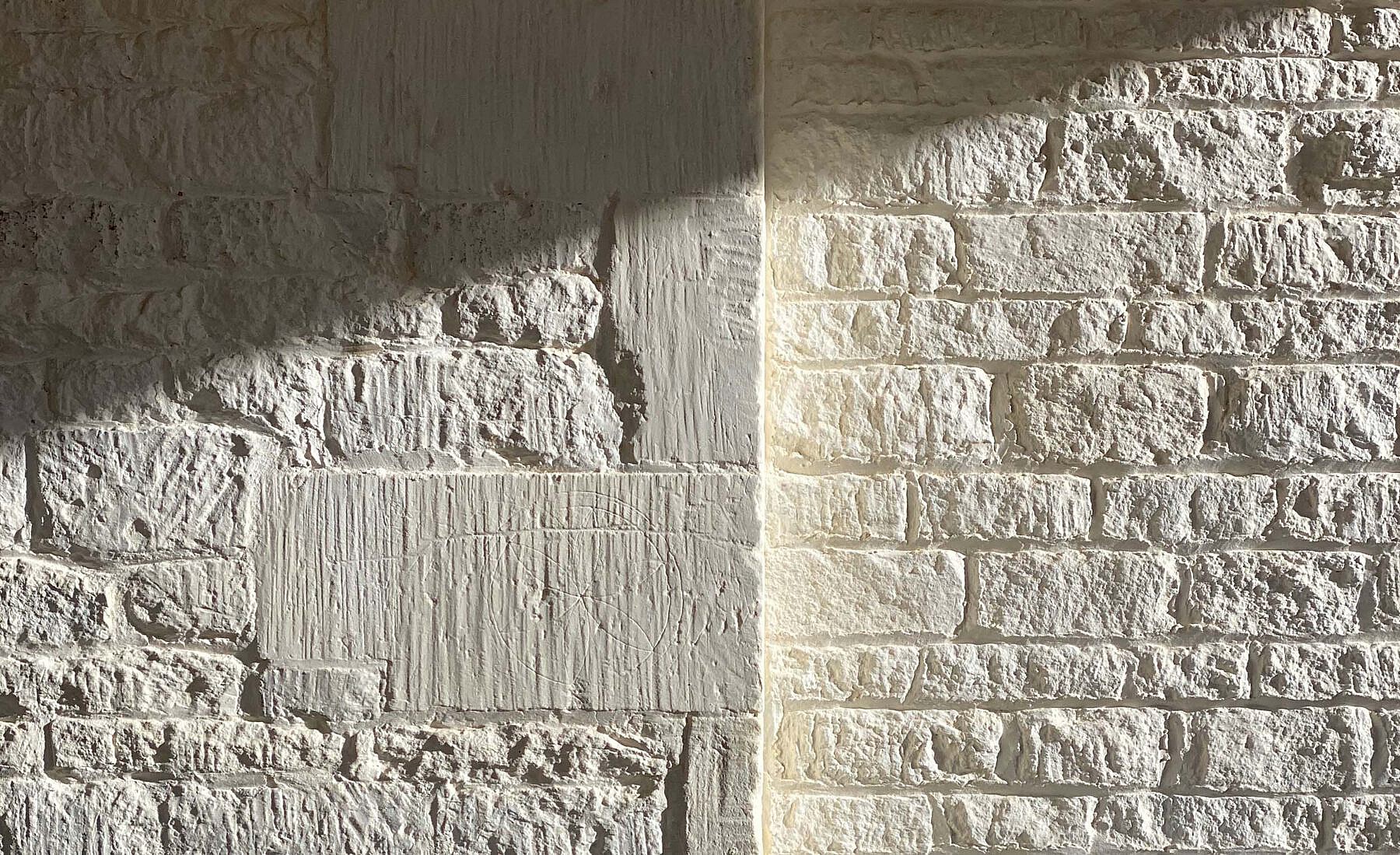 Berlin
John Pawson – Looking for Light
Exhibition Dates
26 March - 1 May 2022
Address
Galerie Bastian
Taylorstraße 1
14195 Berlin
Germany
All visitors must book an appointment to visit the exhibition
Book visit
'To love beauty is to see light'
Victor Hugo
Light is one of the eternal preoccupations of architecture, while the word photography derives from the Greek for ›drawing with light‹. Bastian Gallery Berlin celebrates the natural alliance of these two disciplines with an exhibition of photographs by John Pawson, whose distinctive way of looking has gained international recognition in recent years, alongside his long-established reputation in architectural practice.
The exhibition at Bastian comprises sixteen new print works, photographed at the home Pawson designed for his family in rural Oxfordshire, from an assemblage of historic domestic and agricultural structures. The images reveal a meticulously honed composition, shaped by the dialogue between two strikingly different categories of natural light. On the one hand, the lines and volumes of the architecture frame the drama of unmediated sunshine, cascading through space and across walls and floors. At the same time, the overt theatre of this narrative finds its counterpoint in the intimate interplay of filtered light and shadow.
Taken during an extended period of immersive isolation at Home Farm, Pawson's photographs loosen our instinct to draw distinctions between the permanent and the temporary. In these enduringly fixed compositions, the detail of a mark scratched into the surface of a wall carries no greater weight of reality than the frozen swirl of light on plaster or the grid of shadows cast by a window frame. Walls, floors and ceilings cease to be experienced as limits or constraints. Instead each finite surface is a medium through which the light can express itself.
Looking For Light will be one of the inaugural exhibitions at the new Bastian gallery in Berlin, which was designed by John Pawson.