Andy Warhol
Available Works
'If you want to know all about Andy Warhol, just look at the surface of my paintings and films and me, and there I am. There's nothing behind it"
– Andy Warhol, The East Village Other, 1966
Andy Warhol remains one of the most prolific and iconic initiators of the pop art movement of the 1960s. Warhol's mass-constructed paintings ironically rejected the banality of the heavily commercialised culture at that époque in the US. Warhol ventured into numerous mediums of visual art including silk screen printing, performance art, installations, photography and noir et blanc films which captured the turbulent periods of the 1960s, 1970s and 1980s up until his death in New York in 1987.
Andy Warhol was born Andrew Warhola on the 6th of August in 1928 in Pittsburgh, Pennsylvania, USA. Warhol was the son of immigrant parents from East Slovakia and developed a rare neurological disorder at aged 8 which led him to spend the later years of his childhood bedridden. It was at this period of his life that Warhol became immersed in magazines and comic books as a way to find solace during this long period of time. This passionate interest in Warhol's eventually led him to the Carnegie Institute of Technology (now known as the Carnegie Mellon University) where he graduated with a degree in pictorial design in 1949. Following this period, he relocated to New York City where he was offered a job as a commercial illustrator.
In the late 1950s, Warhol became immersed within the world of painting which led to sudden notoriety in the early 1960s. Warhol's immensely popular paintings of Campbell soup cans and Coca-Cola bottles gave him the leverage to use everyday consumer objects as a reflection of the apparent void of consumerist American Society. During this period, Warhol discovered the beauty of enlarging photographic images onto photographic silkscreen prints. Most of Warhol's most notable works came during this prolific time including his endless portraits of celebrities and numerous compatriots, such as Candy Darling, the Velvet Underground and Bob Dylan, who regularly visited The Factory. Warhol, having considered himself homosexual, accepted individuals from all walks of life during a time where they were otherwise not accepted in society outside of The Factory.
The Factory, Andy Warhol's studio in New York City, opened in 1962 on 231 East 47th Street, in Midtown Manhattan. Placed at the forefront of emerging pop art movement in America, Warhol shifted his time to devote himself to photography and film making in the late 60s. It was here that Warhol brought many of the biggest political faces and Hollywood Stars to endlessly capture their portraits on polaroid. Warhol began to produce 'underground films', such as The Chelsea Girls (1966), Eat (1963), My Hustler (1965) and Blue Movie (1969) which featured themes revolving around the vastness time, emptiness and boredom which often had an erotic undertone to them. Edie Sedgwick, arguably Warhol's most significant muse, featured in numerous of his films such as Poor Little Rich Girl (1965) and Lupe (1966) before her untimely death in 1971.
Following an attempt at his life in 1968, where he was shot at The Factory by Valerie Solanas, a writer and women's right activist who was a member of the underground scene at The Factory, it left a lasting mark on the rest of Warhol's life. Throughout the 70s until his death in 1987, Warhol withdrew from the public limelight but continued to make his mass-produced, replicated paintings. Upon his passing, Warhol left a will that led to the establishment of an Art Foundation under his name, The Andy Warhol Foundation for the Visual Arts, to 'advance the visual arts for the next generation.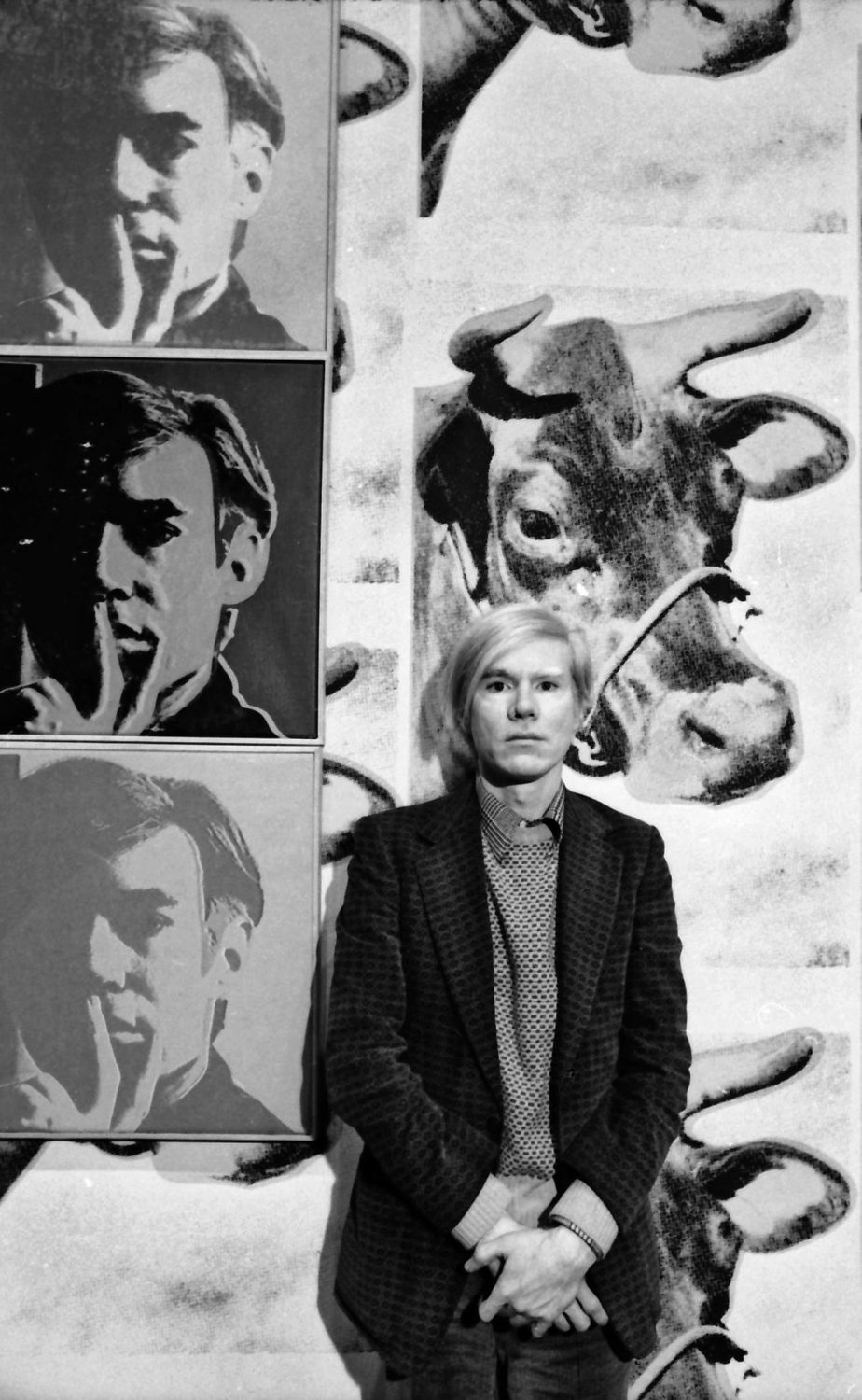 Andy Warhol at the Whitney Museum in 1971