Joseph Beuys – Zeichnungen/Drawings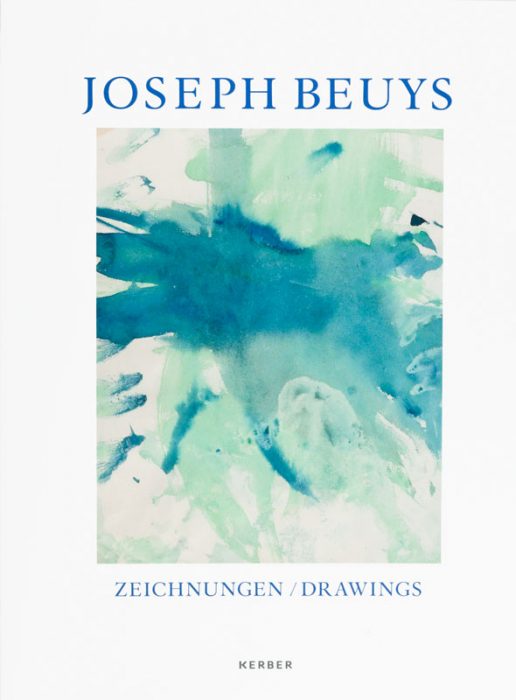 Published by Céline, Aeneas und Heiner Bastian
With texts by Aeneas Bastian, Heiner Bastian, Ingrid Mössinger and Poul Erik Tøjner
292 pages, 179 colour plates
Size: 29.8 x 23.5 cm, hardcover
Kerber Verlag, Bielefeld, 2013
English/German edition
38 € (plus postage fees)
38 €
Price
All publications are available for mail order (plus additional shipping fees). Selected pulications can also be purchased at the London gallery.
This publication assembles a remarkable selection of some 180 drawings, watercolours and collages by the artist which will be exhibited for the first time after more than a quarter of a century.
The drawings can be read much as one might discover the poetic magic of a wanderer between the worlds bespeaking his conception of the spiritual as aesthetic in bold motives of extraordinary formal majesty and allowing us to rediscover the inscriptions of an ancient mythological world, whose rich seam of meaning have all too often been arrogantly cast aside in the course of human history.
The key words of these unique works are initiation and metamorphosis, voices of becoming and decay and the ›analogie universelle‹ of a universe of the senses, to which Joseph Beuys lent expression as did no other artist of the latter half of the twentieth century.
Published on the occasion of the exhibition »Joseph Beuys – Drawings«, Gallery Bastian, Oct. 4, 2013 – Feb. 8, 2014, Louisiana Museum of Modern Art, Humlebæk, Feb. 26 – Jun. 1, 2014, Kunstsammlungen Chemnitz, Jul. 27 – Sept. 21, 2014.