Joseph Beuys – Ölfarben/Oilcolours
1936 - 1965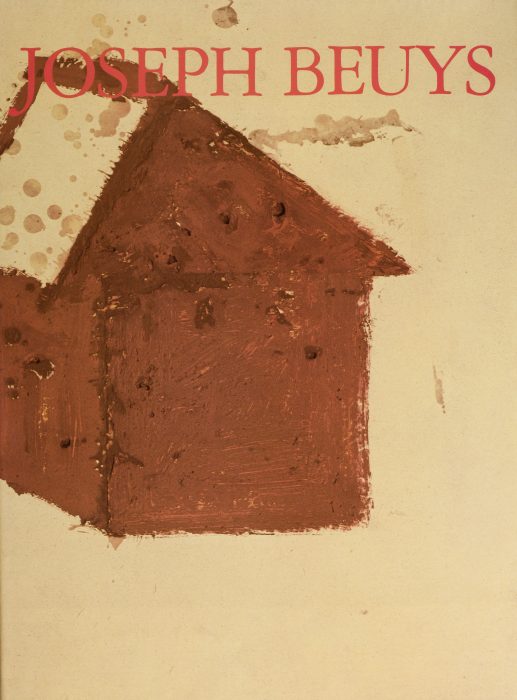 Published by Heiner Bastian
With texts by Heiner Bastian, Franz Joseph van der Grinten and Hans van der Grinten
66 pages, 110 colour plates
Size: 36.5 x 27 cm, hardcover
Prestel-Verlag, Munich, 1981
English/German edition
28 € (plus postage fees)
28 €
Price
All publications are available for mail order (plus additional shipping fees). Selected pulications can also be purchased at the London gallery.
Hardly another artist in our century has so focussed the controversy about the meaning of art like Joseph Beuys, yet perhaps artist before Beuys formulated so passionately his radical claims for art and its significance for society – a human-centered art that would etch into our consciousness the existence, the self-created horrors, and the true greatness and purpose of mankind. It is clear in retrospect that Beuys's conception of art has, from the beginning, been incompatible with the modern aesthetic and rejected all alliances, secret or otherwise, with other positions in art.
The ›oilcolors‹ in this volume, chosen by the authors together with the artist, represent a cross-section of Beuys's work in this medium. These are images that, to anyone who reads them carefully, reveal a mind on a continuous search through ever-new and suggestive projects for forces of change, the same concern that informs his actions, sculptures, environments and theories.
The spirit evoked by these works at a depth of existence that is difficult to decipher, is one of thinking about myths and history, about artifacts and nature, stasis and movement, energies and substances. What confront us in Beuys's images with tremendous imaginative force are motifs and ideas, meanings in their rough uncut state, which spread out before us a level of order that our mad belief in progress has obscured – an image of man at a threshold he will again have to cross.
Texts and commentaries on the paintings in German and English by Franz Joseph van der Grinten and Hans van der Grinten. Foreword by Heiner Bastian.