Cy Twombly – Catalogue Raisonné of the Paintings Volume VII Addendum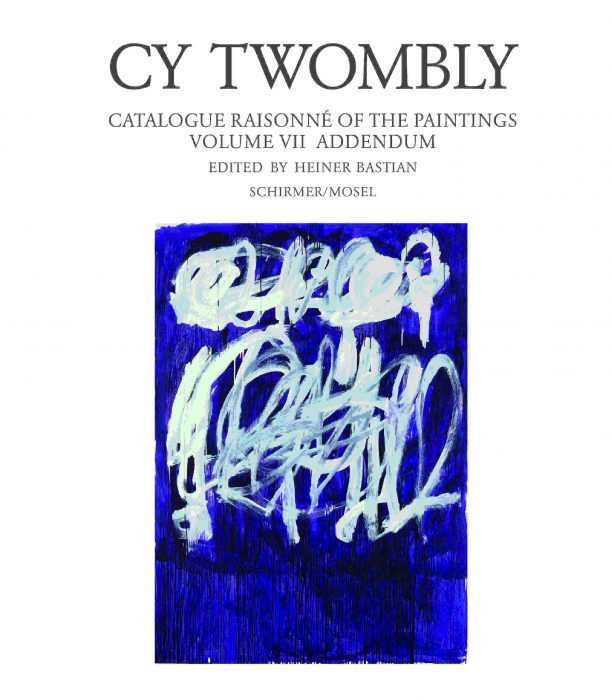 Published by Heiner Bastian
With texts by Heiner Bastian
160 pages, with colour plates
Size: 31.2 x 27.5 cm, hardcover
Schirmer/Mosel Verlag, Munich, 2018
English/German edition
140 € (plus postage fees)
140 €
Price
All publications are available for mail order (plus additional shipping fees). Selected pulications can also be purchased at the London gallery.
Cy Twombly is one of the most fascinating and remarkable artists of our time. His work has been widely exhibited, both in America and Europe. Twombly's art reconciles grand themes of ancient origin as well as modernism with the individual, personal experience of contemporary life. Throughout his innovative work we encounter a rare spirit of aesthetic reference and original sensibility. Seldom has an artist for almost four decades achieved such a distinctive broad range of an ever new, surprisingly unique language in painting.
The present volume, the Addendum, is the concluding publication of the Catalogue Raisonne of Cy Twombly's paintings. The preceding six volumes were published between 1992 and 2011. Cy Twombly's oeuvre can now be studied in a very profound and scholarly way.