Anselm Kiefer – Posters Exhibitions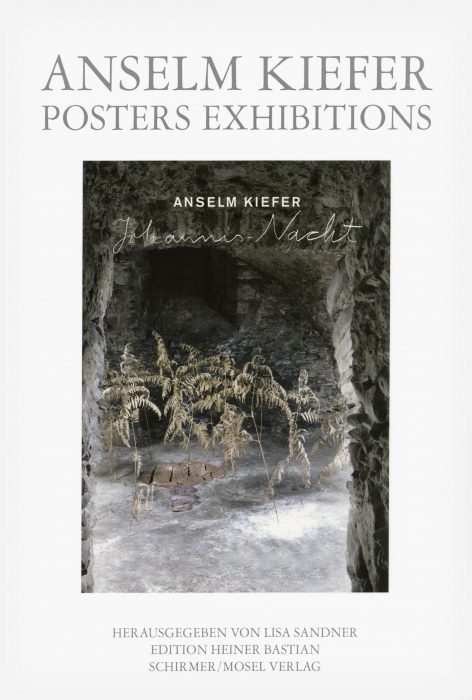 Published by Lisa Sander
With texts by Aeneas Bastian
96 pages, 119 colour plates
Size: 30.5 x 23.5 cm, hardcover
Schirmer/Mosel Verlag, Munich, 2014
English/German edition
25 € (plus postage fees)
25 €
Price
All publications are available for mail order (plus additional shipping fees). Selected pulications can also be purchased at the London gallery.
In his works, Anselm Kiefer holds a dialogue with authors from every epoch. He finds the roots of our civilisation in the European cultural history, in epic poetry of antique mythology, in Jewish and Christian tradition and his own interpretation of mysticism.
Since Kiefer's first solo exhibition in 1970, numerous international museums and galleries have published posters on the occasion of his exhibitions. As a catalogue raisonné of Anselm Kiefer 's posters, this book documents the extensive exhibition history of his œuvre for the first time.