• Ulrich Erben, Untitled, 2019, acrylic and pigment on canvas, 100 x 80 cm, Courtesy the artist and BASTIAN, Photo credit © Roman März, Berlin• Lucio Fontana, Concetto spaziale, Attese, 1967 / Tornabuoni Art • Max Lamb, Urushi Cabinet, 2019 / Gallery FUMI
The Eye Viewing Room
Art Fair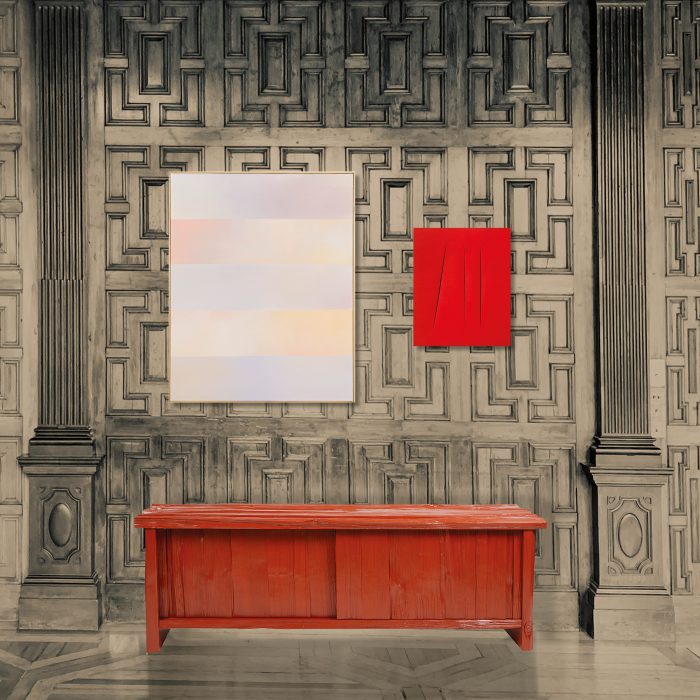 • Ulrich Erben, Untitled, 2019, acrylic and pigment on canvas, 100 x 80 cm, Courtesy the artist and BASTIAN, Photo credit © Roman März, Berlin• Lucio Fontana, Concetto spaziale, Attese, 1967 / Tornabuoni Art • Max Lamb, Urushi Cabinet, 2019 / Gallery FUMI
BASTIAN is pleased to announce our participation in The Eye Viewing Room, a curated selection of artworks presented by twenty international galleries spanning ancient and contemporary art and design.
The Eye Viewing Room spring edition is an additional companion to the physical Eye of the Collector rescheduled for September 2020. Each gallery will be presenting three carefully selected works in their online viewing room that embody the spirit of the fair. In addition to this, the fair will have works set against the virtual backdrop of Two Temple Place in an arrangement that juxtaposes contemporary, modern and ancient works to suggest new collecting pathways and dialogues across the artistic spectrum.
We look forward to welcoming you to the Eye Viewing Room from 12.00 BST on Tuesday 12 May, the fair's original opening date, until the 31 May on the Eye of the Collector's website.