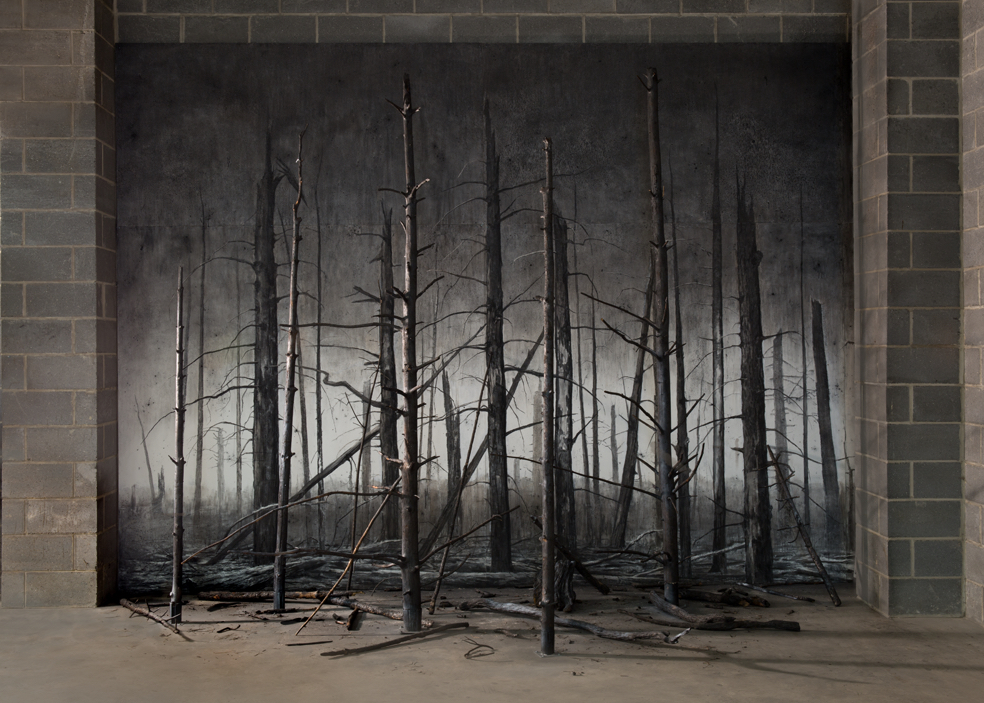 Emma Stibbon RA, Wild Fire, Bristol, 2020.
Emma Stibbon 5 meter wide installation 'Wild Fire'
Announcement
Dates
3 October - 1 November 2020
Centre of Gravity is a new exciting and innovative project bringing together the expansive contemporary visual arts communities of Bristol and Bath to a point of focus. Through a collaboration with developer First Base, Centre of Gravity will bring a month-long exhibition to Soapworks, at the former Gardiner Haskins store near Bristol Temple Meads Station. Running from the 3rd October to the 1st November, the exhibition will feature a wide range of work from over 60 artists and curators, a programme of events and performances, as well as key research projects and symposia in partnership with Bath School of Art.
Emma Stibbon's five-metre wide wall drawing 'Wild Fire' depicts the aftermath of a forest fire. Drawn in charcoal, partially recovered from a recent forest fire in Wareham, Dorset, her monumental drawing includes 3D elements of salvaged burnt timbers. With climate warming, forest fires are now on the global increase. In 2019 the UK had more wildfires than any year on record and these are getting more frequent.