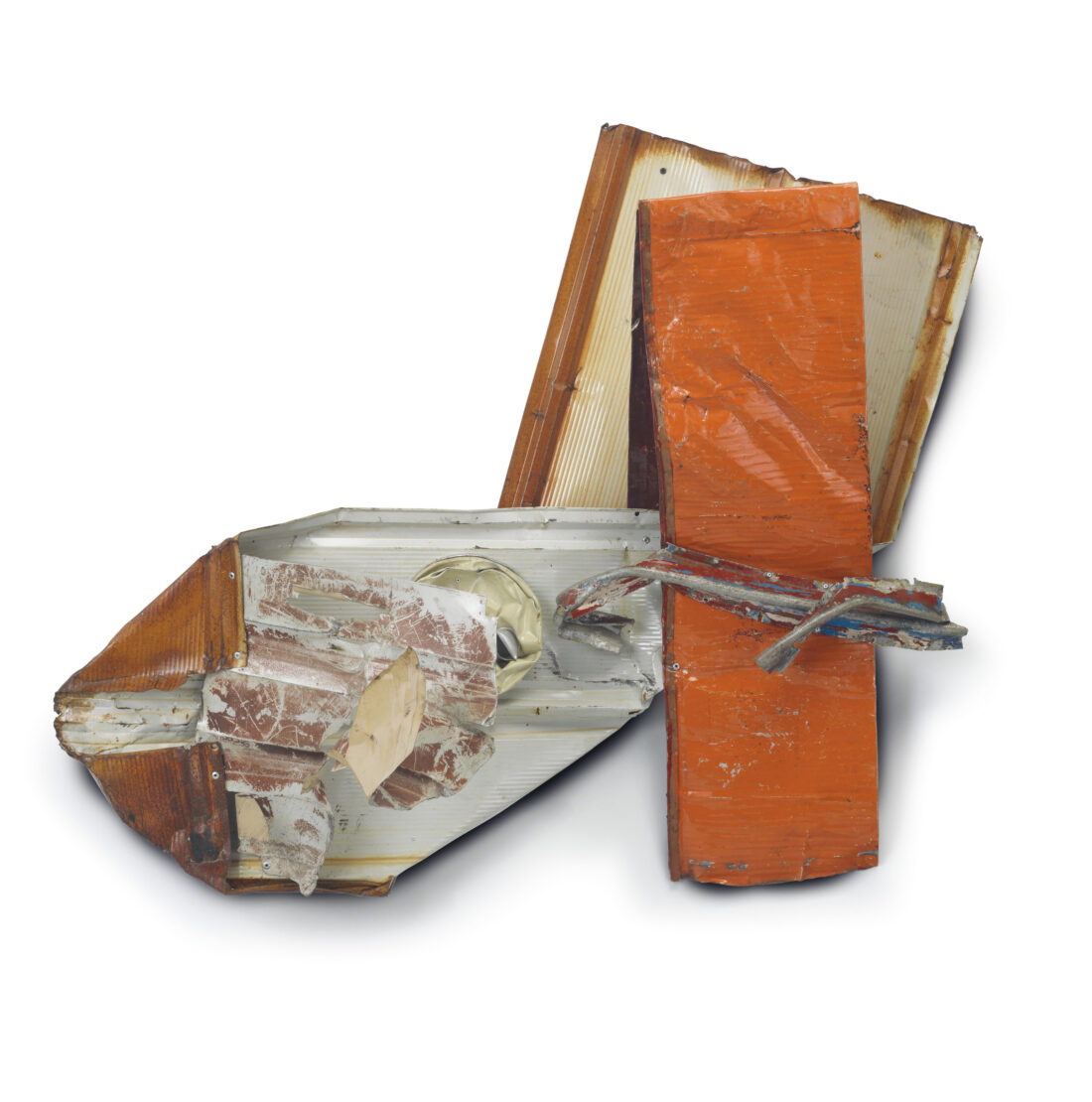 Robert Rauschenberg, Pimiento Late Summer Glut, 1987.
Robert Rauschenberg
Metal, Ink and Dye: Late Works from Captiva Island
Upcoming Exhibition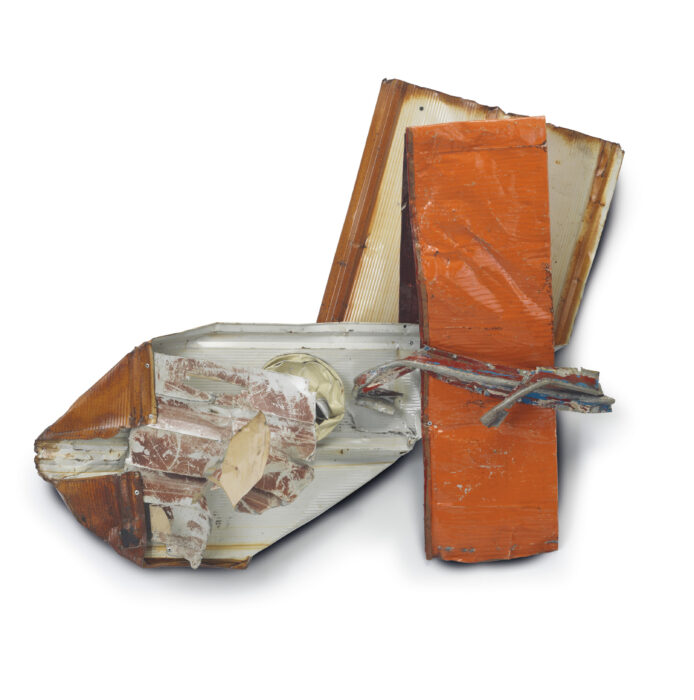 Robert Rauschenberg, Pimiento Late Summer Glut, 1987.
Dates
13 January - 27 March 2021
Address
BASTIAN
8 Davies Street
London W1K 3DW
Metal, Ink & Dye: Late Works from Captiva Island, will be BASTIAN's first London exhibition of works by Robert Rauschenberg (1928-2008). No other artist in the 20th Century has celebrated the social and economic trajectory of the United States in such efficient terms and, in the same breath, enabled the viewer to take part in the journey, rather than being mere spectators.
This exhibition will focus on Rauschenberg's metal assemblages from the Glut series (1986-89 and 1991-94) and a selection of innovative dye-transfer works from the Anagram (A Pun) (1997- 2000) and Short Stories (2000-2002) series.
Escaping the dizzying hurriedness of New York in 1968, Rauschenberg found sanctuary on small sun-drenched island just off the coast of Florida, called Captiva. It was this new island home that proved to be a fertile domain for some of the artist's most remarkable and challenging works. Here, BASTIAN uncover a selection of works from this late period on Captiva Island which showcase not only Rauschenberg's use of ink transfers and printing technology but his use of metal in ever more imaginative and inventive ways. The exhibition includes three ground- breaking Glut sculptures, a series that underpinned the artist's intensive investigation into the sculptural possibilities of found metal objects.
Witnessing first-hand the desolation caused by a recessive Texan economy struggling to stay afloat due to a glut in the oil market in the early 80's, Rauschenberg's Glut sculptures narrate an American obsession with lavish extravagance which is part social criticism, part automotive/industrial relic, but fundamentally absolute Americana.