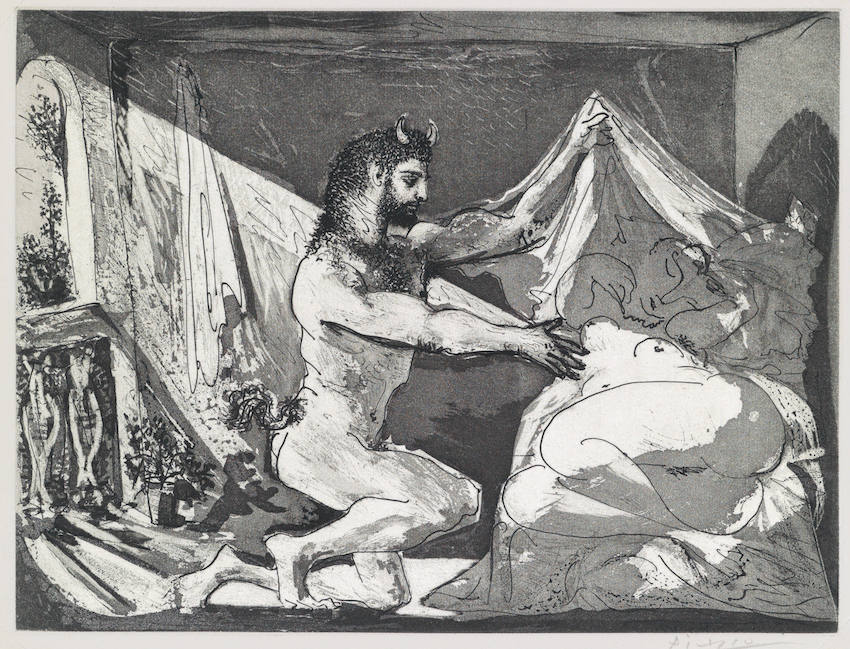 Pablo Picasso, Faune dévoilant une dormeuse [Faun revealing a sleeping woman], 1936. 34.2 x 44.7 cm. Suite Vollard, plate 27. Edition: 260 Sixth state of six. © Succession Picasso/VG Bild-Kunst, Bonn
London Original Print Fair
Art Fair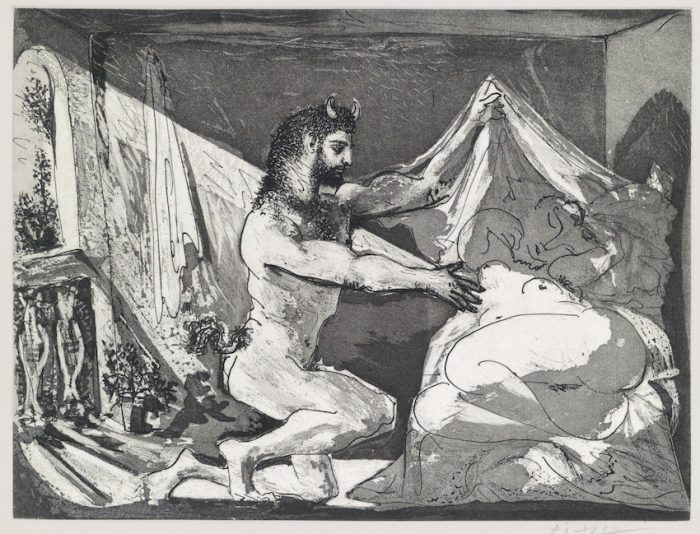 Pablo Picasso, Faune dévoilant une dormeuse [Faun revealing a sleeping woman], 1936. 34.2 x 44.7 cm. Suite Vollard, plate 27. Edition: 260 Sixth state of six. © Succession Picasso/VG Bild-Kunst, Bonn
Dear friends,
BASTIAN is pleased to announce our participation in London Original Print Fair online (LOPF). The fair has launched a new platform allowing galleries to digitally present their works as the 35th edition of the fair has been cancelled due to the COVID-19 pandemic.
The online portal is live on the official website from 1-31 May 2020.
For the inaugural LOPF Online Fair BASTIAN is delighted to present works by Pablo Picasso, Larry Rivers, Cy Twombly, Emma Stibbon RA and Paul Wallach. The grouping shows the breadth of print making techniques: from Picasso's heavily worked up etchings to Rivers' and Twombly's collaged and hand-worked lithographs, through to Wallach's new series of inkjet prints made by zooming in on ultra-high-resolution images of woodcuts.
We look forward to connecting with you during the fair and we remain active on all online channels and encourage you to engage with us via Email, Instagram direct, Facebook, Artsy or Artnet.
Sincerely,
The BASTIAN team