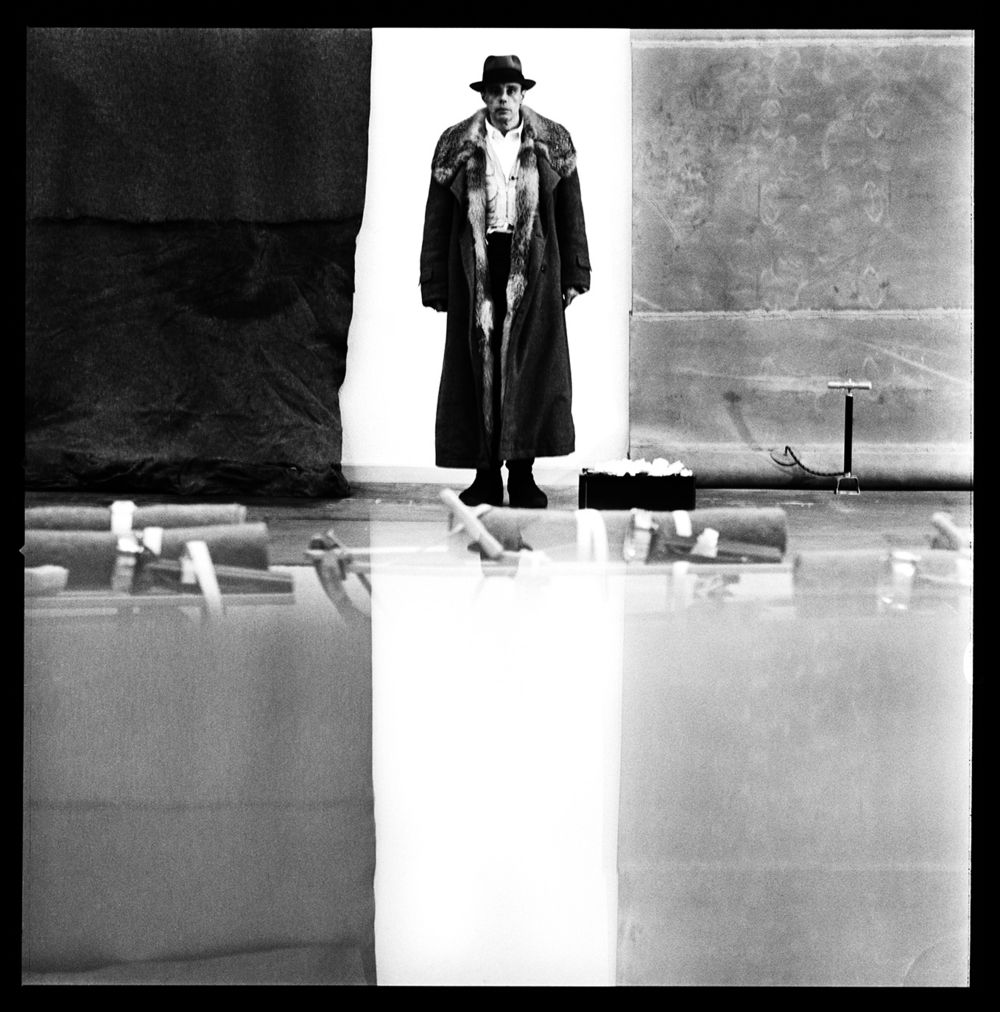 Lothar Wolleh, Joseph Beuys in the Moderna Museet, Stockholm (before his work "Plastic Foot, Elastic Foot"), 1971, © Lothar Wolleh Estate Berlin; for Joseph Beuys: VG Bild-Kunst, Bonn 2020
Joseph Beuys. The room curator
The Staatsgalerie
Exhibition
Dates
26 March - 18 July 2021
On the occasion of Joseph Beuys' centenary, the Staatsgalerie is dedicating an exhibition to the artist that examines the relationship between the artist and the museum as an institution. The starting point is the Beuys room in the Staatsgalerie, which the artist set up himself in 1984 – with six very unconventionally newly presented works, resulting in a new piece of art.
Joseph Beuys was a charismatic artist with a creative drive that did not stop at institutions and museums' borders. His actions, therefore, often took place outside the museum because ultimately, he wanted to shape society through art. If Beuys nevertheless worked in museum rooms, he appropriated the spaces that radically broke with the institution's conventions.
The exhibition traces Beuys' sensitive curatorial work between his art, the viewer and the museum space based on photographs, film recordings and objects.
We are pleased to support this remarkable exhibition with two loans, Battery (1958)  and Energy Plan (1975).