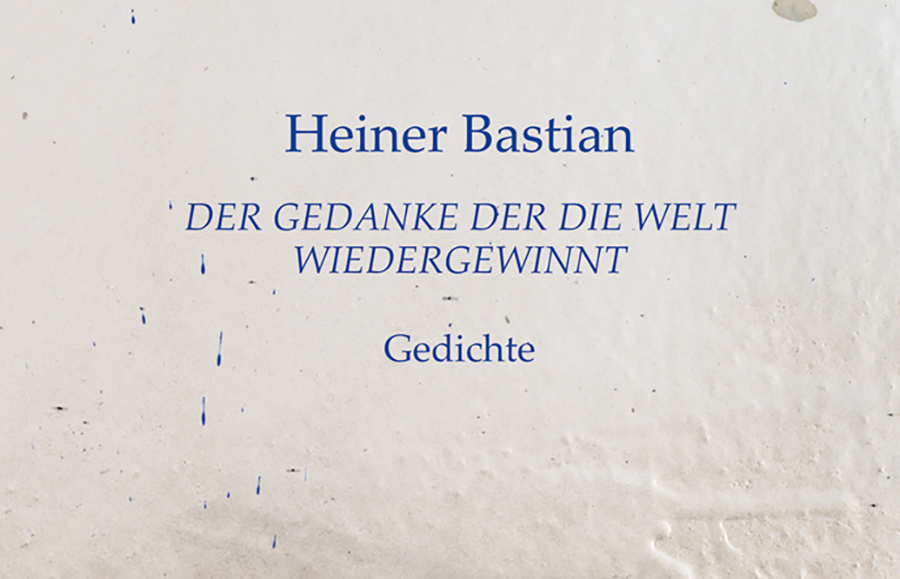 Heiner Bastian – Der Gedanke der die Welt wiedergewinnt
Announcement
BASTIAN is delighted to announce that Heiner Bastian has released a new publication, Der Gedanke der die Welt wiedergewinnt. 
The publication contains a collection of new poems, illustrated with watercolours painted by Anselm Kiefer. Even in his early days, Heiner Bastian published volumes of poetry; the most recent to date, Und Morgen Morgen und Morgen was published in 2019. His new publication presents poems which tell of a 'different world', writes Bastian, delving 'into strange mystical comforts'.
The publication will be available to purchase in bookshops from the 15th of July.