Max Liebermann »Self-portrait in front of the easel, sitting to the right« 1932, Oil on canvas, 30.8 x 25 cm
CELEBRATING MAX LIEBERMANN!
Loans from German Collections on the 25th anniversary of the Max Liebermann Society
Exhibition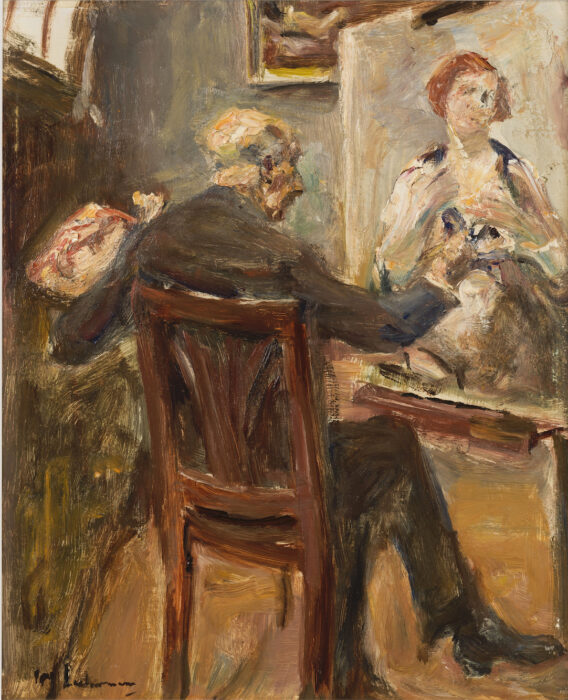 Max Liebermann »Self-portrait in front of the easel, sitting to the right« 1932, Oil on canvas, 30.8 x 25 cm
Dates
4 October 2020 - 11 January 2021
Address
Liebermann-Villa am Wannsee
Colomierstraße 3
14109 Berlin
Germany
On the occasion of the 25th anniversary of the Max Liebermann Society the Liebermann-Villa presents the retrospective »Celebrating Max Liebermann!«. A selection of self-portraits and family portraits, paintings with motifs from Holland and Berlin, as well as works from the artist's late work depicting the Wannsee Garden are on view in the painter's private rooms. We are pleased to contribute a remarkable work with our loan of »Self-portrait in front of the easel, sitting to the right«.
A catalogue has been published to accompany the exhibition, which can be purchased via the museum website or directly in the exhibition.
Tickets must be booked in advance via the museum's website.
Further information and exhibition tickets:
CELEBRATING MAX LIEBERMANN!
liebermann-villa.de