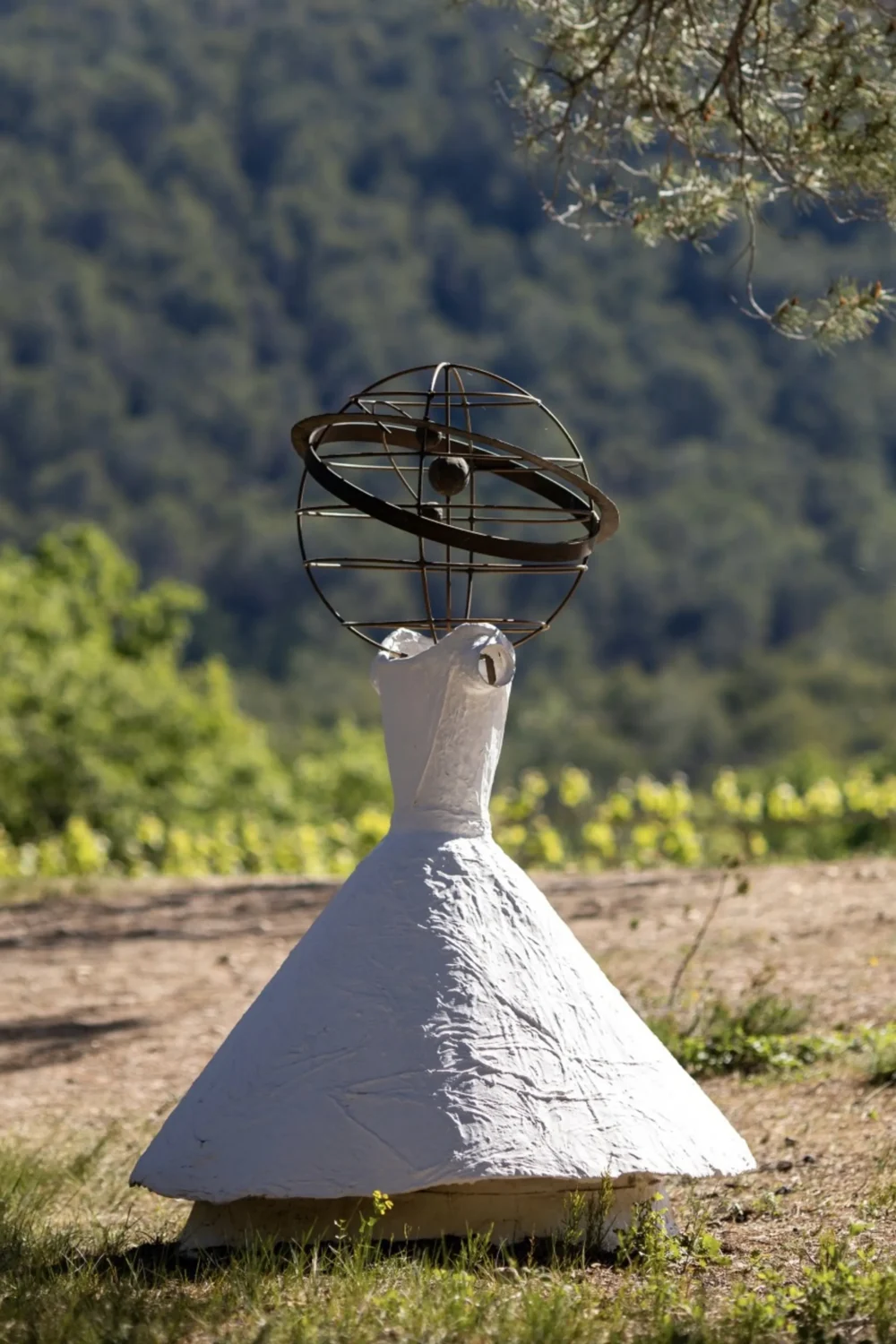 Anselm Kiefer Exhibition at Château La Coste
Announcement
Dates
9 June - 3 September 2023
This summer, Château La Coste will present a new exhibition by the German artist Anselm Kiefer.
The artist has installed five sculptures from his long series entitled "Frauen der Antike" (Women of Antiquity).
In this series, Kiefer explores some of his most cherished themes, namely the inextricable link between history, identity, mythology, literature and art. Each of the sculptures in Kiefer's Women of Antiquity reference specific figures from ancient history and mythology who were forceful, independent female characters. In their intellectual questioning and dignified conduct, these women transgressed the boundaries of their time, and consequently in many instances were mistreated. In these powerful sculptures, Kiefer attempts to correct history's omissions in order to reassert these women in their rightful place. This idea of recognising the significance of these female figures within the canon of mythology and history was first touched upon by Kiefer in his 2005 exhibition at the Villa Medici, Die Frauen, which was an exhibition devoted entirely to this theme. What is significant in these sculptures is that Kiefer has replaced the head of the figure with a symbolic object that represents the most famous attribute or episode from the figure's life.
For his solo exhibition at Château La Coste, Anselm Kiefer presents four recent landscape paintings that drawupon themes of Finnish mythology and traditions in German Romantic landscape painting.The preservation of knowledge is an important theme for Anselm Kiefer. He does this not only through the inclusion of written text – in his recognisable script – on the surface of many of his paintings, but also throughthe deeply referential titles of his paintings, which often draw from an extensive catalogue of German poetry aswell as kabbalism, and Greek and Roman mythology. By inscribing text on his paintings, Kiefer pays tribute tothose who have come before him and who have helped to shape his understanding of the world.