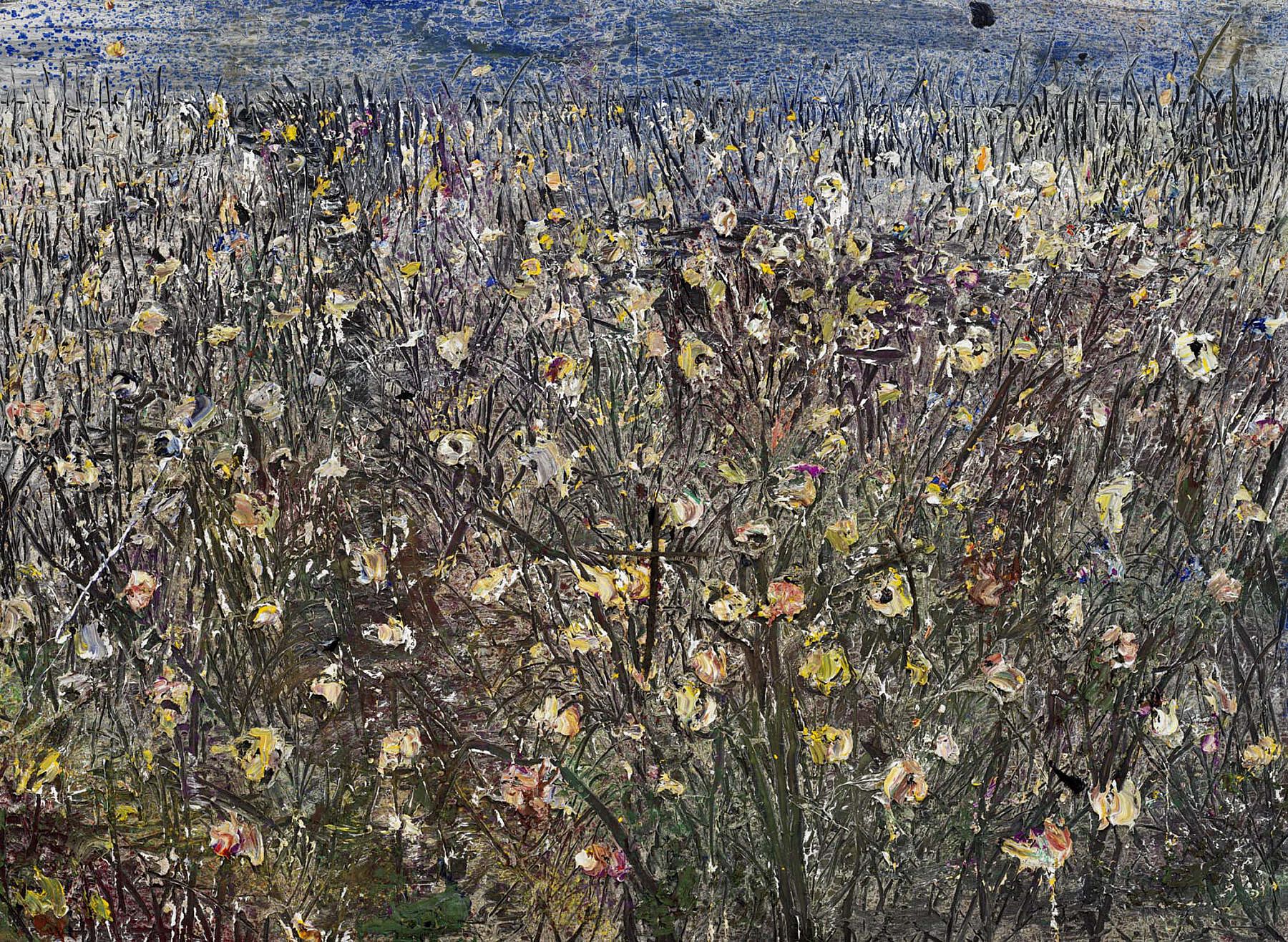 Berlin
Anselm Kiefer: Le Dormeur du Val
Le Dormeur du Val
Exhibition Dates
13 November 2021 - 18 March 2022
Address
Galerie Bastian
Taylorstraße 1
14195 Berlin
Germany
All visitors must book an appointment to visit the exhibition
Book visit
The inaugural exhibition ANSELM KIEFER – LE DORMEUR DU VAL sends a strong message about the profile that Aeneas Bastian intends to adopt at his newly built gallery.
The Bastian family have created a new home for their gallery on Taylorstrasse in Dahlem close to the Grunewald Forest in the Southwest of Berlin. Designed by renowned international architect John Pawson, the new gallery building acknowledges its proximity to the nearby forest and park by adopting the typology of a pavilion. Pawson has established his reputation as one of the leading international architects of our time, fuelled by an uncompromising commitment to clarity whilst pursuing perfection in simplicity, brought together in a typically reductionist style.
With the inauguration of a new Berlin home, BASTIAN is delighted to restart its gallery programme once again in Germany. Opening to the public on Saturday 13th November 2021, the inaugural presentation will be a major exhibition of new and recent paintings by Anselm Kiefer entitled Le Dormeur du val (Sleeper in the Valley).
For this exhibition Kiefer draws his references from 19th-century and modernist poetry, in particular Arthur Rimbaud's "Sleeper in the Valley". The artist's exploration of myth, world history and literature is rooted in a long-standing interest in poets such as Paul Celan and Ingeborg Bachmann. Excitingly, this will be the first opportunity to see paintings that Kiefer created in his Parisian studio during the pandemic. Works by Anselm Kiefer are on view in the world's leading museums and private collections.
In 2019, Céline, Heiner and Aeneas Bastian gifted their "Galeriehaus Am Kupfergraben" in the heart of Berlin to the State Museums and Prussian Cultural Heritage Foundation. Later that year, Aeneas Bastian strengthened BASTIAN's international presence with the opening of a new London gallery.  As this new site opens in Berlin, Aeneas Bastian sees it as "a mark of confidence in a time weighed down by the impact of the pandemic and a pledge of faith in Berlin as a significant art location."