Wim Wenders
Wim Wenders is one of the much-admired directors of our time. With his films, he won numerous prestigious awards and international acclaim. But he is also famous for his photographs shown in many exhibitions all over Europe, Asia and the United States. Wenders confessed to playing with cameras from an early age, but it was only during the preparation of his first films that his curiosity was piqued. His photographs are consequently very insightful in the process of all the movies he made in the prolific period of the 1970s-80s.
The son of a surgeon, Wim Wenders, was born in August 1945 in Düsseldorf, Germany. After graduating from high school in Oberhausen, Wenders began his studies in medicine and philosophy in Freiburg and Düsseldorf. In 1965 he interrupted his academic education and decided to become a painter. He moved to Paris in October 1966 and worked as an engraver in the atelier of the German
artist Johnny Friedlander in Montparnasse. Wenders returned to Germany in 1967 and entered the »Hochschule für Fernsehen and Film«(Graduate School of Film and Television)in Munich.
In 1971 he started a production and distribution cooperative called »Filmverlag der Autoren«. As one of its most influential representatives, that company and Wim Wenders became the nucleus of the »New German Cinema«. In 1975, he also founded his own production cooperative,» Road Movies«.
In 1984 he also became a member of the »Akademie der Künste« in Berlin. He received an honorary doctor degree from the Sorbonne University in Paris (1989), the theological faculty of the University of Fribourg in Switzerland (1995) and the University of Louvain (2005). Between 1993 and 1999, he taught at the HFF in Munich, the film school he had attended. Since 2003, he is teaching at the Hamburg Academy of Arts, the HfbK. He is President of the European Film Academy and had been elected to the order »Pour le Mérite«.
A major survey of Wenders' photography, »Pictures from the Surface of the Earth«, has toured museums and art institutions worldwide since 2001. Wim Wenders has also published numerous books of essays and photographs. He lives in Berlin together with his wife, the photographer Donata Wenders.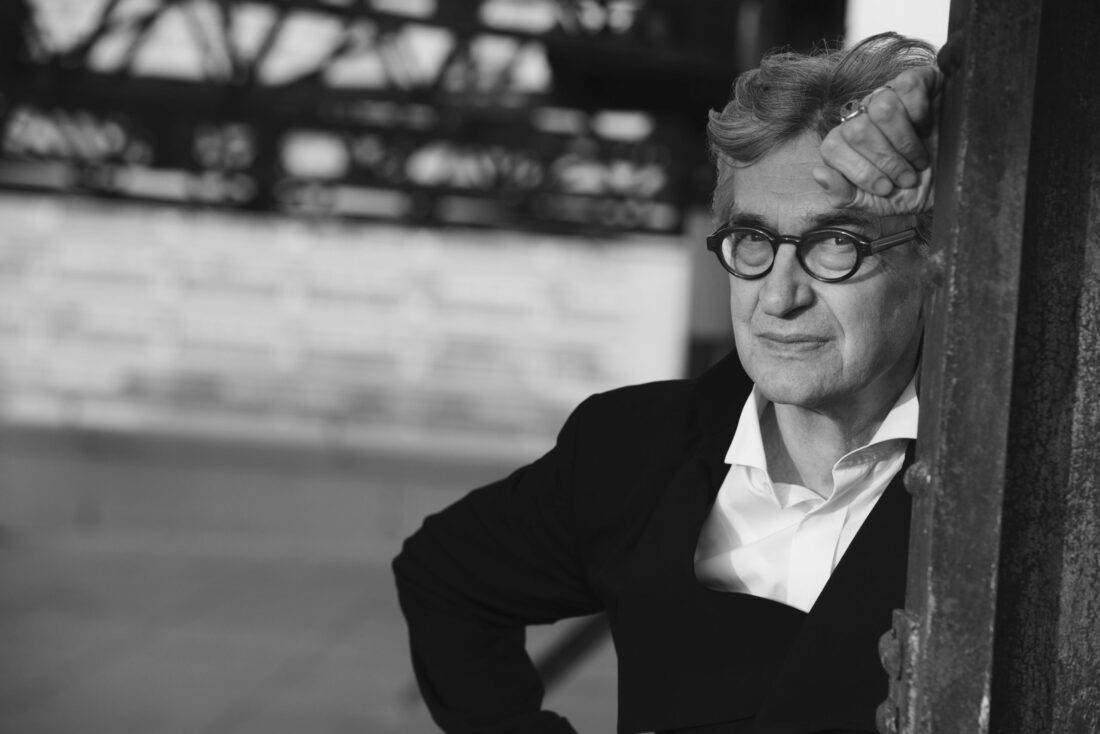 Wim Wenders by Peter Lindbergh, 2015
Publikationen zu Wim Wenders