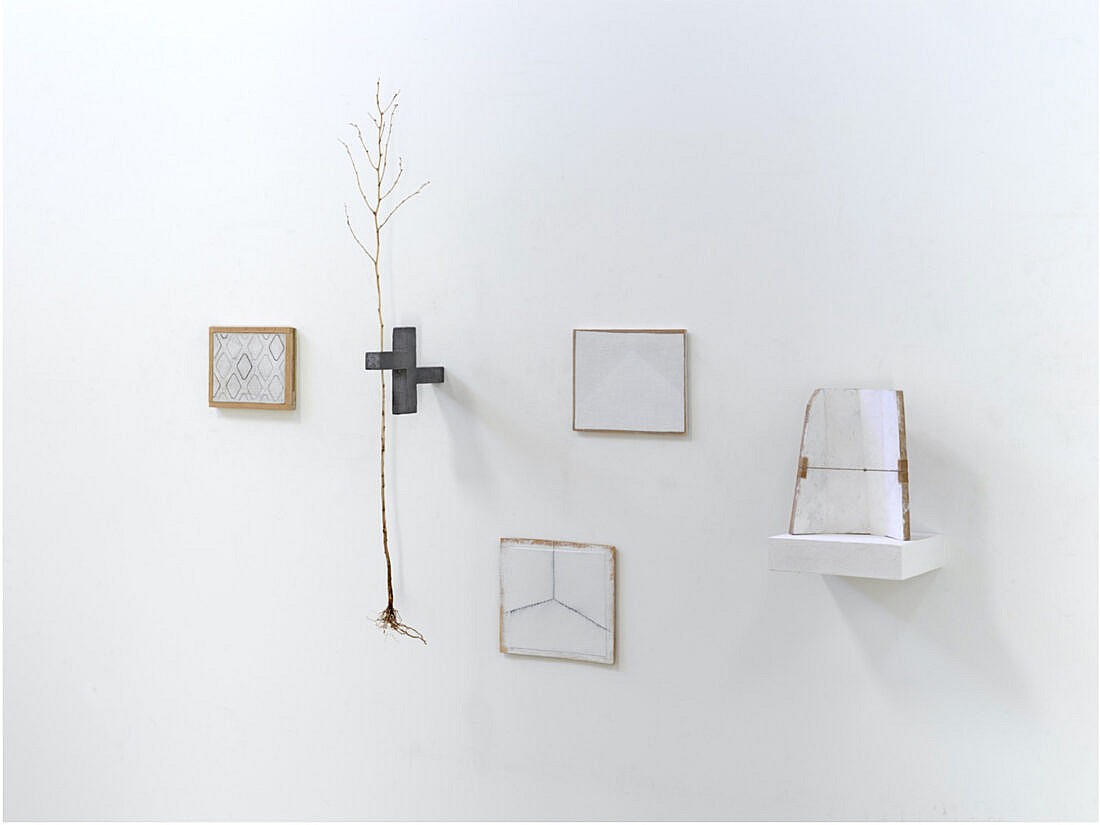 Paul Wallach, Yielding Place (2021) Wood, lead, branch, plaster, canvas, paper, string, paint, pencil
Paul Wallach bei Jean Bucher Jaeger in Paris
Jeanne Bucher Jaeger Gallery presents Yielding Place, a new solo exhibition by Paul Wallach.
Ausstellung
Exhibition dates
7. September - 2. November 2021
Adresse
5 rue de Saintonge
75 003 Paris – France
Opening hours
Tuesday to Saturday
from 10 am to 7 pm
Paul Wallach has been represented by Jeanne Bucher Jaeger Gallery since 2008. This exhibition, entitled Yielding Place, is a continuation of the artist's three previous solo exhibitions in the gallery and exhibitions of his work in European and American institutions.
This new exhibition brings together a selection of recent works made 
in the light—and shadow—of the world events that have taken place since the pandemic began in 2020. The artist was deeply affected by this turmoil in his private life and existentially, and as an American citizen was also troubled by the situation in his native country, especially in the spring of 2020. Although color has at times sparingly appeared in his art, he felt compelled in these new works, which were born in the heart of chaos, to call upon white, with its limitless nuances. A return to the Essence, to Space, to Silence. An originary Simplicity. Recollection, renaissance.
On view until 2nd November 2021 at Jeanne Bucher Jaeger Gallery in Paris.