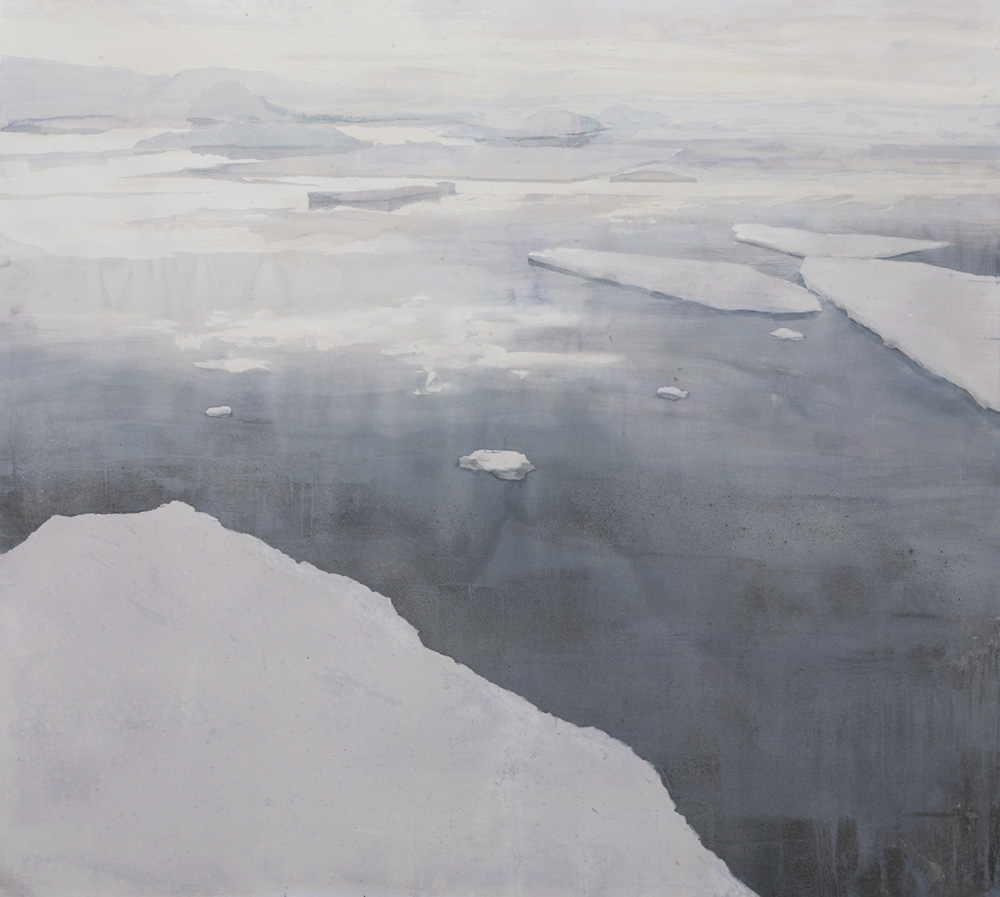 Emma Stibbon, Sea Ice, 2014
Emma Stibbon has been selected to join an expedition to Svalbard in October 2021!
TheArcticCircle.org is an organisation that enables art, science, education and activism.
Expedition
Painter and Printmaker Emma Stibbon was born in 1962 in Münster, Germany. She studied at Portsmouth College of Art, then at Goldsmith College in London and was finally awarded her Master's degree from the University of the West of England in 2005. Internationally renowned for her award-winning art, she has travelled extensively: her work explores the impact of both natural and human-generated changes on some of the worlds most isolated regions.
Svalbard, in the High Arctic, is widely regarded as one of the most rapidly warming places on the planet.
During the residency Emma plans to draw glaciers and ice sheets that are melting.
This project with TheArcticCircle.org is part of her ongoing interest in documenting changing and threatened environments.
Image:
Sea Ice (2014)
Watercolour, graphite, aluminium powder on paper
152 x 167 cm/ 59.8 x 65.8 in. [h x w]