Rewind Collective
Giclée print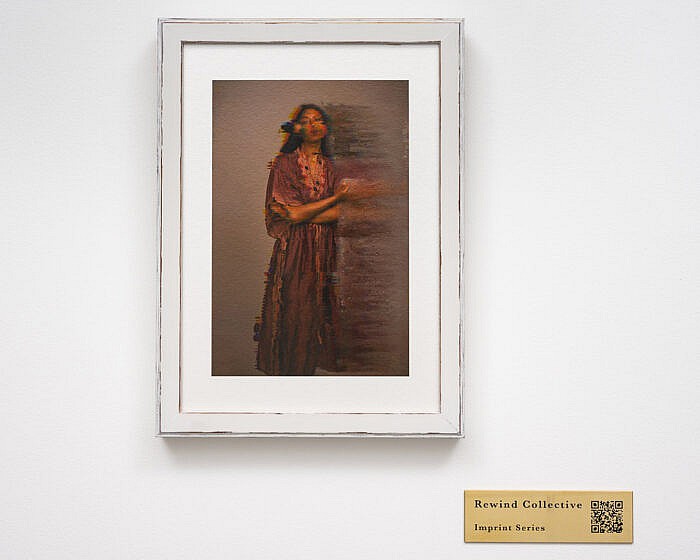 Rewind Collective
Maria Bartola #1, 2021
21 x 30cm (8.3 x 11.7 inches)
Stamped 'Rewind Collective'
Giclée print on Hahnemühle photo rag metallic paper
Edition of 15 + 5 AP's
Alongside the physical print, an accompanying NFT can be offered at an additional production cost.
This work depicts Maria Bartola, an Aztec princess who wrote an account of the final, brutal siege of Tenochtitlán (now Mexico City) by the Spanish in 1521, sometimes from the midst of the battlefield itself. Her narrative, told from an Aztec perspective, was burned afterwards by the Spanish, but became the source material for countless future stories of the period, cementing her now-recognised stature as the first historian of Mexico.
Imprint Series comprises our physical editions which address gender & minority imbalances throughout the world.