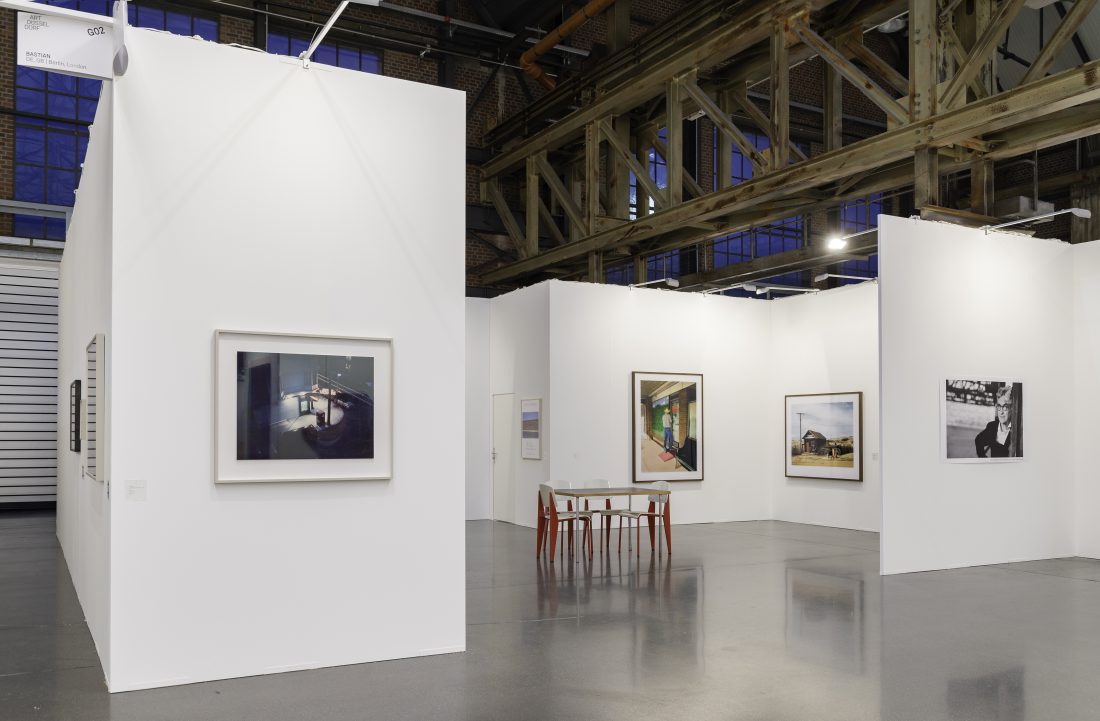 Stand View Art Düsseldorf 2019 with works by Wim Wenders, Courtesy BASTIAN Berlin/London, © Wenders Images, Photo: Linda Inconi-Jansen.
Wim Wenders
Art Düsseldorf 2019
Dates
15 - 17 November 2019
Address
Art Düsseldorf
Areal Böhler
Hansaallee 321
40549 Düsseldorf
We are pleased to announce that we will be presenting photographic work by Wim Wenders at the third edition of Art Düsseldorf, taking place from 15-17 November at Areal Böhler.
Wenders is renowned as one of the most important film directors of our time, but in parallel, he has developed an extensive photographic œuvre. The majority of his photographs are focused on his travels with a particular fondness for America and Americana; his keen eye capturing beauty and pathos in often mundane settings. His observations of small-town America's deserted Main Streets lack a focal event creating tension whereby the viewer is left waiting for someone, or something, to enter the frame.
Like many artists, Wenders often works quickly with a polaroid camera and BASTIAN will show these small-format photographs alongside large panorama formats. They will be presented for the first time in Düsseldorf with most having already been exhibited in international museums and galleries.
We cordially invite you to visit us at booth G02.
---
VIP-Preview: Thursday, 14 November 2019 | 12pm-4pm
Opening: Thursday, 14 November 2019 | 4pm-8pm
Opening hours:
Friday, 15 November 2019 | 12am-7pm
Saturday, 16 November, 2019 | 11am-7pm
Sunday, 17 November, 2019 | 11am-7pm
Wim Wenders »Self Portrait with Mickey Mouse T-shirt, 1973« 2018

Wim Wenders »Golden Gate Bridge, 1973« 2018

Wim Wenders »Paris Brasserie, 1989« 2018
Further information
Art Düsseldorf 2019
art-dus.de